How do I Transfer Data from a Computer to an External Hard Drive?
As demands for increased storage space and the safety of information on computers have increased, external hard drives have become a popular option. It is easy to transfer data to an external hard drive on most computers and operating systems. Using an external hard drive will reduce the potential for data loss or corruption. In addition, data can be backed up and archived on an external hard drive so that it doesn't take up room on a primary hard drive. In most cases, transferring data from a computer to an external drive is as simple as plugging the drive into the computer, selecting the files on the computer you want to transfer, and copying them to the external drive.
To transfer data to an external hard drive, first select an external hard drive which will meet your storage needs. Depending on the type of data, you may want a hard drive with a very large capacity. If you have a lot of images, video, or music files, an external hard drive with lots of room is an excellent idea. If you are planning to transfer data like documents, a smaller capacity external hard drive is sufficient. Some external hard drives are small enough to fit on a key chain, which is useful for travelers who need small files on the go.
External hard drives come with a connecting cable, which is often a Universal Serial Bus (USB) cable. External hard drives are also available with other connections such as Firewire. Make sure that your computer supports the connection used by the external hard drive. USB ports are common on most computer systems and are therefore usually a safe purchase.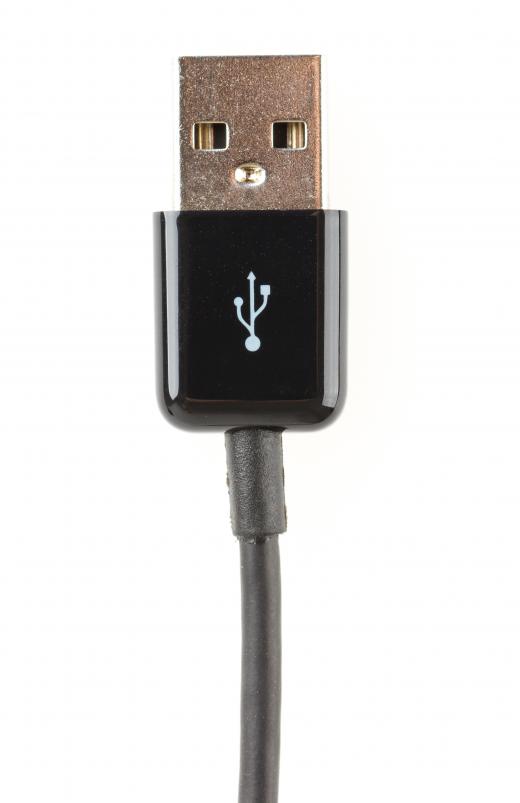 To transfer data, begin by plugging the external hard drive into the appropriate port. Most computers will recognize the hard drive as a new device, and will scan it to determine what it is. The computer will assign the portable hard drive a letter. This allows you to transfer data to it exactly like you would move files around on your computer.
Select the data you want to move, determining whether you want a copy on the external hard drive or whether you want to remove the data from your primary hard drive altogether. In many cases, you may be able to view the contents of folders on each drive side-by-side, one showing the drive or folder you want to copy or move files from, and the other showing the destination on the external hard drive; you can then simply drag the files you want to move from one window to the other. You can also cut or copy the files from their original location and paste them on the destination drive.
Many USB devices are also hot swappable, which means that they can be plugged in and turned on while the computer is turned on. To remove the device, use the computer's ejection utility. This ensures that the device will not be damaged when you power down and unplug it. When you transfer data, you want to ensure that it will not be lost, so be certain to wait until the computer indicates that it is safe to disconnect the external hard drive.
An external hard drive can be used to transfer data to and from multiple computers. The drive can be plugged into any computer with the appropriate port, which will recognize the drive. The data on the drive can be seen and manipulated at will by the user. This allows multiple users to take advantage of the same external hard drive. In addition, it makes data portable, which can be highly useful.
External hard drives are far less vulnerable to virus attacks and spyware because they are not continuously connected. When you transfer data, make sure that it has been scanned so that you do not inadvertently introduce viruses to your external hard drive.
AS FEATURED ON:
AS FEATURED ON:

An external hard drive.

By: michaklootwijk

A USB cable is often required to transfer data from a computer to an external hard drive.

By: Radu Razvan

A person can copy files by selecting them, then pressing the ctrl and c keys at the same time.

By: ldprod

Most external hard drives connect to PCs via USB cords.