Compact disc (CD) drivers can, typically, refer to two different things, and since the terms can be used fairly interchangeably, the context in which it is being used can be important to differentiate the meaning. One of the most common meanings of CD drivers are those drivers that come with a computer device such as a printer, video card, or mouse, on a CD that is included with the device. The other common usage of CD drivers is in reference to the drivers needed to allow a computer's operating system (OS) to properly recognize a connected CD drive, often called a read only memory (ROM) drive or CD ROM drive.
Drivers, in general, are computer files required for the OS on a computer's hard drive to properly recognize and operate with any devices connected to the computer. Most types of OS will come with generic drivers installed, covering a wide range of common devices such as video cards, mice, keyboards, sound cards, and speakers. Specific drivers for devices, however, may often be required and this is where CD drivers typically come into play.
Even when the drivers for a device are included on a digital versatile disc (DVD) or other type of disc format, the use of the term CD drivers is common as a catch all for such packaged drivers. These types of drivers are typically provided by the manufacturer on a CD or DVD, and will enable a computer to properly run with the device that is being installed. The installation instructions with the device will usually indicate when the drivers should be installed, though they are typically installed before the device is physically connected to the computer, for easier recognition. These types of CD drivers are effective but can be outdated and newer drivers may need to be downloaded from the manufacturer's website.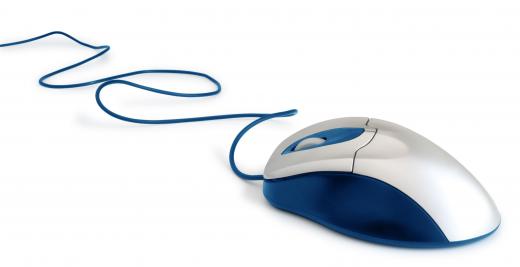 CD drivers can also refer to the specific drivers needed for a computer to properly recognize and run a connected CD ROM drive. These types of drives allow a user to read information stored on a CD, and CD burners are drives that can also allow a user to record data onto a recordable CD. Newer media formats, such as DVD and Blu-ray, have replaced CDs for use in many applications, though CDs are still typically used for audio information. DVD burners are becoming more common, and the need for a dedicated CD drive and the CD drivers that would accompany it has diminished significantly.
AS FEATURED ON:
AS FEATURED ON:

By: Paylessimages

A CD driver often refers to a CD ROM, which allows computers to recognize and play CDs.

By: sveta

CD drivers may refer to drivers that come with a computer device, such as a mouse.