Long Term Evolution (LTE) is the designation for a wireless communication standard that was introduced in 2010 and featured data speeds far faster than previous technologies. LTE phones are simply cellular phones incorporating the hardware necessary to utilize LTE networks. There are other LTE devices, such as universal serial bus (USB) modems and tablet computers, that also can take advantage of LTE networks.
LTE is commonly publicized as being a Fourth Generation (4G) wireless technology. This not necessarily true, because there are actually two variants of LTE: Third Generation Partnership Project (3GPP) LTE, and LTE-Advanced. As of early 2011, most people talking about LTE phones tended to be referring to 3GPP LTE — the only variant available on the market at that time — and not LTE-Advanced.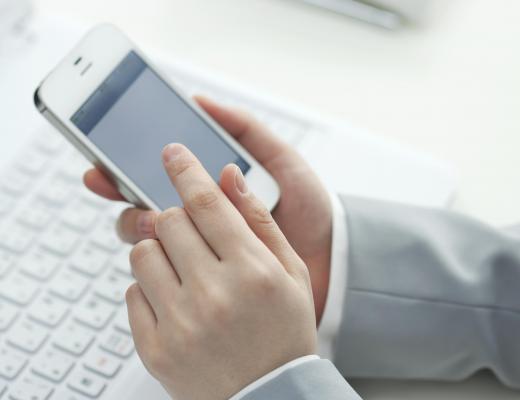 Although 3GPP LTE can deliver information much quicker than older standards, it is not a 4G data protocol. It does not satisfy the standards for 4G cellular wireless networks as defined by the International Telecommunication Union (ITU). LTE-Advanced is a backward-compatible successor that builds upon the advances of 3GPP LTE, and it meets the ITU 4G standard. Thus, it is a true 4G data technology.
The high data rates promised by LTE mean that nearly all LTE phones are smartphones. In addition to calls, they prove useful for a wide variety of applications. Utilizing the latest data technology at the time of their release, these phones are some of the most powerful phones of their generation, more resembling handheld computers than cellular phones.
After the availability of LTE was announced, many of the largest phone manufacturers rushed to provide information about their LTE phones. These devices typically feature a plethora of ways of interacting with the device. Nearly all LTE phones are built with color touchscreen displays of very high resolution. Many of these phones have both front- and rear-facing cameras for capturing still pictures and video. Additionally, many come with high definition connectivity options in order to hook up and transfer content on televisions and computers.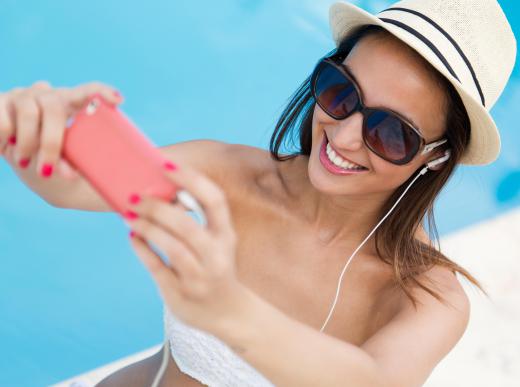 In contrast with previous smartphones, some LTE phones come equipped with dual-core processors. These chips enable the phones to run software more quickly or operate older programs while using less battery power than previous-generation devices would have. Among the types of software available for these phones are games, web browsers and limited content creation. One of the most desired applications, however, is video calling, considering the vast data speeds that LTE can deliver.
AS FEATURED ON:
AS FEATURED ON:

By: japolia

An LTE phone can utilize LTE networks.

By: Maridav

LTE phones are some of the most powerful phones of their generation.

By: viperagp

Some LTE phones can transfer content to televisions.

By: nenetus

Many LTE phones have both front- and rear-facing cameras for capturing still pictures and video.

By: Coka

Videos may be streamed and downloaded more quickly with a 4G connection than with older types of connections, such as 3G.