While the Personal Digital Assistant (PDA) was designed principally to run organizing software, even the earliest models featured a few PDA games. Given a minute or two of extra time, people could find simple games that were not as complex as some of the computer games available at the time, but still provided entertainment or learning. Early Palmpilots® featured one game similar to Tetris® that helped people familiarize themselves with the Giraffe® script used to make entries with the stylus. Such games evolved with the evolution of PDAs, expanding into many more entertainers, mental stimulants, or "time-wasters."
There are presently so many PDA games it would be virtually impossible to name them all. It is easy to find classic word and puzzle games, or arcade style games that are reminiscent of games from the late 1970s. These are only the games available, and depending on the specific PDA system and whether it meets certain system requirements, users can find strategy-based games, "run and shoots" games, puzzles, and some fairly complex adventure games.
Most PDA games are purchased or downloaded for free separately from the initial purchase of the PDA. The majority of PDAs, smartphones and hybrids like the iTouch®, come loaded with a few games, but true gamers will typically add games that reflect their interests. It should be noted that PDA games don't always work on all systems. People will have to check that a game can be specifically played on an accompanying system, and fortunately there are many games produced for each type of system, though this can vary. It's a good idea to read all requirements before downloading or purchasing any PDA games.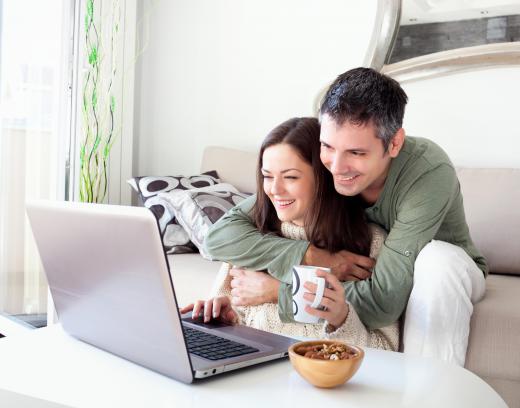 Unfortunately, there are many more PDA games than there are good games — in other words, some games are free or cheap downloadable stuff that isn't very fun to play. Reading a few tech magazines or talking with gaming pals may be the best way to find good choices. Most PDAs have limited memory, and overloading the system with games could cause conflicts with the software needed to run other important applications. Those looking for more complex gaming experiences might want to look beyond the PDA to handheld gaming systems made by Sony® or Nintendo®.
It should be noted that a lot of PDA games are similar to games that can be played free online. Since a number of PDAs can be used wirelessly, people might want to avoid downloads and simply play their games on the Internet, on sites like Facebook®. Of course, this requires access to good WiFi that won't cut out suddenly and ruin the fun.
AS FEATURED ON:
AS FEATURED ON:

By: Anatoliy Samara

A PDA.

By: Ana Blazic Pavlovic

Many PDA games are similar to games that can be played free online.

By: Felix Mizioznikov

A PDA is a multi-functional mobile device that can have a wide range of purposes, from scheduling appointments to playing games and internet browsing.