Facebook is a social networking website intended to connect friends, family, and business associates. It is the largest of the networking sites, with the runner up being MySpace. It began as a college networking website and has expanded to include anyone and everyone.
Facebook was founded by 2004 by Harvard student Mark Zuckerberg and originally called thefacebook. It was quickly successful on campus and expanded beyond Harvard into other Ivy League schools. With the phenomenon growing in popularity, Zuckerberg enlisted two other students, Duston Moskovitz and Chris Hughes, to assist. Within months, thefacebook became a nationwide college networking website.
Zuckerberg and Moskovitz left Harvard to run thefacebook full time shortly after taking the site national. In August of 2005, thefacebook was renamed Facebook, and the domain was purchased for a reported $200,000 US Dollars (USD). At that time, it was only available to schools, universities, organizations, and companies within English speaking countries, but has since expanded to include anyone.
Users create a profile page that shows their friends and networks information about themselves. The choice to include a profile in a network means that everyone within that network can view the profile. The profile typically includes the following: Information, Status, Friends, Friends in Other Networks, Photos, Notes, Groups, and The Wall.
Users are able to search for friends and acquaintances by e-mail address, school, university, or just by typing in a name or location for search. When people become friends, they are able to see all of each others' profiles including contact information. E-mail notifications let users know when new friends have chosen to add them to their list or when someone has sent a message to them within the system.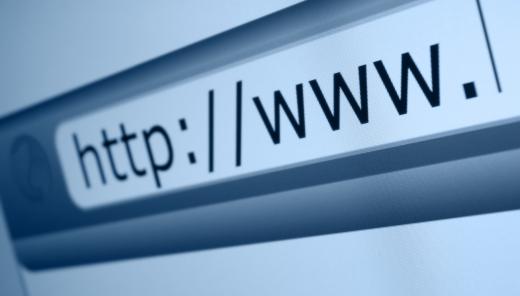 A popular feature on the site is the ability to share photographs uploaded from a phone, camera, or hard drive. As with other private information, users have the option to allow only friends to see their pictures or anyone. There is an unlimited amount of storage available, which is a major advantage of Facebook's photograph sharing capabilities.
Groups can be created by users. These can include anything from grade school connections to hobbies and interests. Groups can be public and available to everyone or private, meaning only those invited can join and view discussions. Similarly, the Events feature allows friends to organize parties, concerts, and other get togethers in the real world. Users can also become fans of everything such as people, organizations, television shows, movies, and musicians.
There are countless applications available to add to a profile. They range from a list of Top Friends to movie compatibility with others, and maps of where users have traveled. These applications are created by individuals outside of Facebook's employment who are known as Developers.
Users of the site can share news stories, video, and other files with friends. Most news and video websites have buttons that can be clicked to automatically share the story or video on a feed. The person sharing can make comments about the shared item that their friends will see.
Personal notes can also be written and shared with friends. When sharing an item, users can attach the item to their Wall for all to see, or can tag individual people that they think would be most interested in seeing the item. When a user is tagged, they receive an e-mail notification.
The site had a redesign in late 2008, intended to streamline the website and make it easier to see what friends were doing. It has seen outstanding growth since its inception and is poised to maintain its dominance in social networking. In early 2009, Facebook users worldwide were nearly double that of its older competitor MySpace.
AS FEATURED ON:
AS FEATURED ON:

By: Antonioguillem

Friends can stay connected through the Facebook social networking site.

Facebook began at Harvard University.

By: jamdesign

Facebook is a social networking website intended to connect friends, family, and business associates.

By: stokkete

A popular Facebook features allows users to upload photos taken with a digital camera to the site.

By: JackF

Facebook shouldn't be the sole means that a person uses to connect with friends.

By: michaeljung

People can use social media to find new friends with similar interests.

By: majesticca

People often use Facebook to share photos of their children with distant relatives.

By: unpict

Aspiring models might use Facebook as a way to promote past work.