What are Smartphone Themes?
Smartphone themes are downloadable programs that change the look of your mobile phone. They are used to personalize your phone and show off your interests or talents. Most themes are free, and some people enjoy creating their own.
Smartphone themes will change the color, image or pattern of the background, or "wallpaper," of your phone. In addition, the theme might also change the way the icons look on the screen, the way the home screen is set up, or the way e-mail or text message alerts are displayed. The theme might allow you to alter the font size and style on your phone, and it also might provide more sounds or ringtones specific to the theme. Some smartphone themes will allow you to further tweak and customize the theme to your specifications.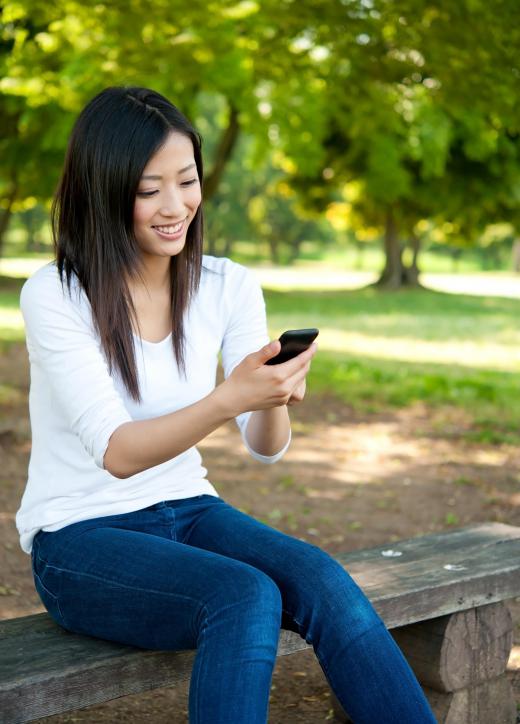 There are virtually limitless possibilities for smartphone themes. If you like the outdoors, you might choose a theme based on the mountains or the ocean. If you like sports, you might choose a general basketball theme, or one designed around a favorite team's logo. Any hobbies you enjoy could be reflected in the smartphone theme, such as playing the guitar or snowboarding. Some television programs, movies and popular bands even have available smartphone themes. Or, you might simply choose a pretty pattern that appeals to you.
Smartphone themes can be downloaded from many websites if you search online. Some are also offered directly from the cell phone providers. These are often free, but sometimes require a minimal fee that can be included on your next cell phone bill. There are other ways to personalize your smartphone, too.
You might choose to buy a case or "skin" for your smartphone. This protects the phone and screen from dings and scratches while accessorizing the phone. There are also numerous applications you can download for your smartphone, which might allow you to play games, track the stock market, check the weather or catch up on the news. Others offer applications for popular social networking sites that allow you to keep in touch with your friends, family and coworkers.
Many people treat their smartphone as if it is another personal computer. Adding a theme to your smartphone and upgrading its capabilities will help you get more enjoyment out of a device that you likely use every day. It is also another way to give the world a glimpse of your personality.
AS FEATURED ON:
AS FEATURED ON:

By: taka

A woman using a smartphone.

By: Robert Kneschke

Two people using smartphones.

By: amorphis

A smartphone.

By: N-Media-Images

A wide variety of themes are available for smartphones.