What Are the Best Tips for Going from Turntable to CD?
The two main ways of transferring music from old records to new compact discs (CDs) involve either direct transfer or using a computer as an intermediary. Going directly from turntable to CD is typically easier and faster, but using a PC to create digital music files can result in a better finished product. One way to go directly from turntable to CD is to have both a record player and a writable CD player hooked up to the same sound system. Another option is to locate a unified player that accepts both records and CDs, since these often have an automated transfer function. The best audio quality is typically achieved by hooking a universal serial bus (USB) turntable to a computer so that the resulting audio files can be cleaned up before burning them to a CD.
Vinyl records are sometimes preferred over more recent formats due to the quality of analog sound, but repeated usage can cause a record album to wear out over time. Traditional record players use a physical stylus that contacts a groove on the face of the album, so even normal use can abrade material and cause wear. One solution to this issue is to use an optical record player that has a laser stylus, but the process of transferring from turntable to CD can preserve the music for a much longer time period.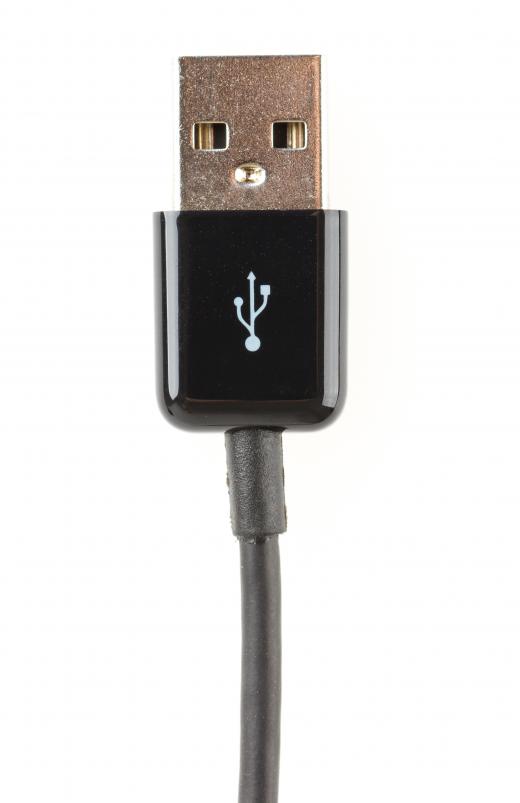 One way to transfer music from a turntable to CD is to hook up both a record player and a CD player able to record audio tracks to the same sound system. In this case, the output from the turntable can be transferred to the CD player. The process can differ from one setup to another, but it typically involves routing the output of the turntable to the input of the CD recorder, then activating both devices.
An even simpler method makes use of a special music player that includes both a turntable and a CD recorder. Some of these devices also include radio tuners and cassette players. Since the unit has all of the components included in one case, the process of recording from turntable to CD can be very simple and fast. The audio quality of direct transfer methods can suffer, and any hisses or pops generated during playback of the album will be recorded along with the music.
A more complicated process of recording from a turntable to CD involves using a computer. To accomplish this process, a computer needs to be hooked up to a USB turntable. Software on the computer can then record the audio signal from the turntable and convert it into a digital file. That file can then be altered to fix the sound by removing any undesirable crackling or other artifacts, after which the music can be burned to a CD.
AS FEATURED ON:
AS FEATURED ON:

By: michaklootwijk

It's often best to transfer music from a turntable to a CD through a USB cord.

By: Patryk Kosmider

Some record players have the ability to transfer music to CD format.

By: macbrianmun

Special record players can be connected to computers with USB cables.

By: Mariusz Blach

A computer can be hooked up to a turntable to transfer music to compact discs.

By: Benjamin Gelman

Some devices include record players, CD players, and cassette players.