What Are the Different Types of Desktop Computer Cases?
Desktop computer cases have come a long way since the days of the flat desktop with the monitor perched on top. There are a plethora of designs and styles available to fit any home office or performance need, whether one is looking for a minimal office production system, a customized gaming setup, a space- and power-efficient server or a computer to be used with a home entertainment system. Among the different types are desktop form factor cases, small form factor (SFF) cases, pizza box or home theater personal computer (HTPC) cases, various sizes of tower cases and slimline cases.
The desktop form factor, once the most popular style of case, is still produced in a variety of configurations. Desktop cases are wider and deeper than they are tall, and they provide only one or two expansion bays for disk or optical drives. Frequently, the monitor for the system is placed on top of the case because it does take up a substantial amount of desk space. Internally, desktop cases can accommodate one or two expansion bays as well as two hard drives. They can accept a range of expansion cards, such as sound or video cards.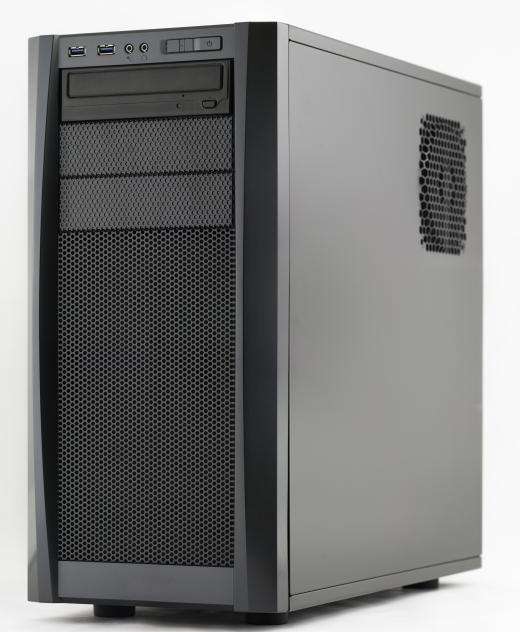 A variant of the desktop case is the pizza box case or HTPC case. Thinner in dimension, the HTPC case is highly desirable for home theater systems, because its low profile fits well with home theater and stereo equipment. HTPC cases, because of their lower height, can use only half-height expansion cards and are limited to one disk drive and one hard drive.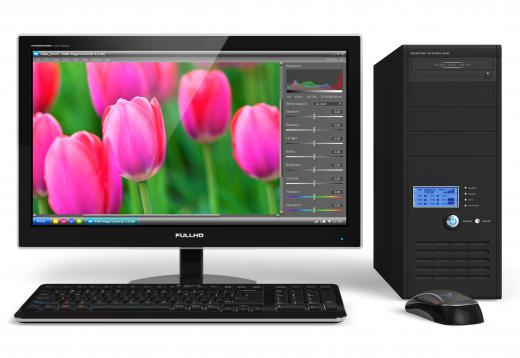 The most popular cases by far are tower desktop computer cases. Tower cases stand higher than they are wide, although they can be deep. They lend themselves well to flexibility, expandability and customization. Tower desktop computer cases come in mini, mid- or full-form factors, each one expanding the amount of available expansion bays and room to work.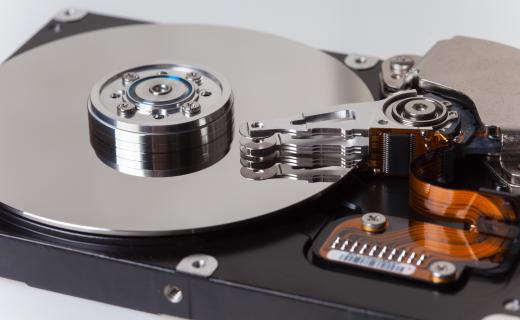 Mini tower desktop computer cases are normally limited in the size of motherboard that is able to fit inside them. They contain room for one to two hard drives and two to three expansion bays. Mid-size tower cases give room for full-size motherboards, two to four hard drives and three or four expansion bays. They can also make use of most full-size components, albeit with limitations on space.
Full tower desktop computer cases can be configured to hold three or more hard drives and four to six expansion bays. They are the most flexible in terms of internal space for components. These cases also can be used as full server setups.
Slimline cases are variants on towers, being very thin and with a small footprint. They might have only integrated graphics options, depending on the motherboard, though some can accept a half-height video card. Slimline cases provide room for one expansion bay and one hard drive, and they are designed to run on low power.
Similar to slimline desktop computer cases are the small form factor cases. These are generally small cube or rectangular cases that give enough room for one hard drive and one or two expansion bays. They make use of specialized motherboards and typically can host one full-size video card that does not have many frills such as large cooling fans. SFF computer cases make use of ducting and heat exchangers to stay cool while maintaining a small footprint.
AS FEATURED ON:
AS FEATURED ON:

By: bbbastien

Desktop computer cases come in several different sizes, but the most common is a mid-tower.

By: Oleksiy Mark

Tower desktop computer cases are often the most popular option.

By: merydolla

Desktop computer cases can hold different numbers of hard drives.