What Are the Different Types of GPS Computer Software?
There are many different types of global positioning system (GPS) computer software that different kinds of GPS devices utilize. Some devices that can use GPS computer software include desktop computers, tablet computers, and handheld mobile devices. GPS receivers, however, have inaccessible software burned to the receiver's internal memory. The type of software for use in a GPS can be bought from a store and installed on a device, or it can be downloaded to a computer or device directly from the Internet. GPS computer software can be chosen based on user preference and need, with each piece of software featuring different beneficial properties and tools.
Devices with GPS computer software can be found in cars and other vehicles that use GPS for traveling and navigation. Many brand names exist and feature tools such as voice prompts to eliminate a driver's need to read directions. Touch screens with color resolutions are available and allow for a larger variety of commands to be available to the user. Car GPS computer software typically has 10 to 40 gigabytes (GB) of internal memory with about half of it dedicated to MP3 voice commands and sounds, and the other half allocated to built-in mapping and downloadable maps. Other additional features in car GPS computer software can include traffic reporting or a music player application.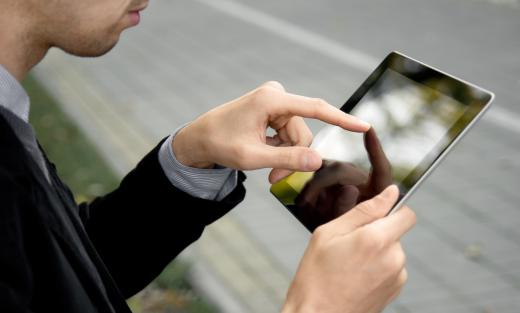 Mobile phones — especially smart phones — and PDAs are GPS ready and can have GPS computer software installed, making them a multi-functional device and eliminating a user's need for separate devices for separate functions. Some smart phones contain GPS software burned into the internal memory, much like a standard GPS receiver device. Most software allows the user to pinpoint his exact location at a given moment, with the level of accuracy dependent on the user's mobile device service provider. The software can also store locations for later use and provide routes to reach a given destination. Screen size is the most notable difference between GPS receivers and mobile phones or PDAs, with phones being much smaller in size than GPS receivers.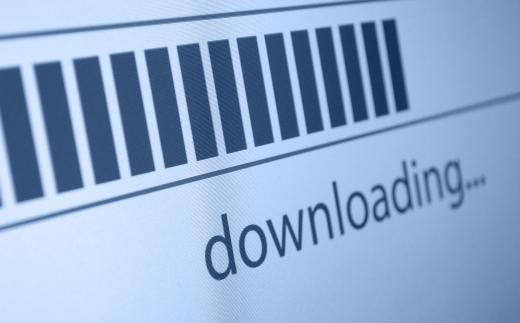 People who hike and do outdoor activities often find a GPS device a useful tool. The GPS computer software in these devices generally includes maps, an altimeter and a compass for when no satellite signal can be found. It can also have applications for route planning, trail plotting, and sharing of information with other users via download. The software also allows for location and destination information to be saved for later use. This is very beneficial for hikers if they get lost or need to find their way back to a road or car.
AS FEATURED ON:
AS FEATURED ON:

By: ?

A man using GPS software on his tablet computer.

By: jamdesign

GPS computer software may be downloaded to a device via the internet.

By: Igor Mojzes

GPS in cars may include traffic reporting features.