What are the Different Types of Hosted Anti-Spam Services?
There are a huge variety of anti-spam services that vary based on features and price. The most basic-level anti-spam services simply identify and remove junk mail and infected files. The most advanced ones provide inbound and outbound anti-spam and anti-virus content filtering. Other advanced features include automatic updates, 24/7 live support, and seamless integration with both email and instant messaging (IM).
Two of the basic factors that define any hosted anti-spam service are its spam capture rate and false positives rate. The former is the proportion of spam messages caught versus the total number of spam messages received. The latter measures the number of messages that were incorrectly flagged as spam versus the total number of messages tagged. Both indicators provide a base level of quality that can be used to compare various hosted anti-spam service providers.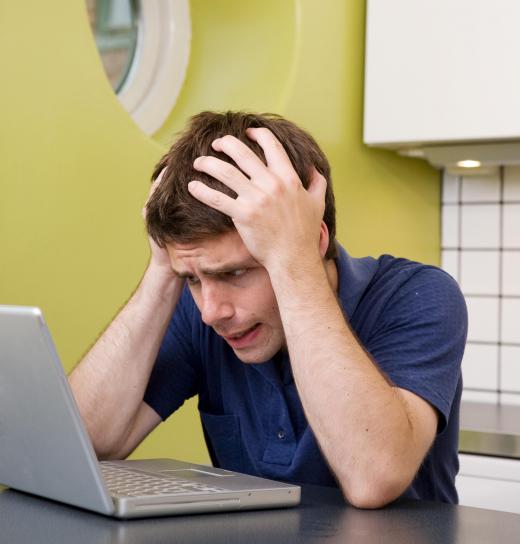 Another factor to consider when evaluating a hosted anti-spam service is its customization options. Ideally, any anti-spam service will allow a manager or network administrator to tweak every default configuration. This allows them to determine what is flagged or blocked; which domains are safe — known as whitelisting; which domains aren't safe — known as blacklisting; and whether or not end users have the right to add or remove e-mails from the spam quarantine.
Two commonly overlooked anti-spam functionalities are data loss prevention (DLP) and encryption. DLP has the ability to search emails for specific data—credit card numbers, customer addresses, and so on—and then either block or encrypt that data based on corporate policy. This functionality also gives network administrators the power to control which members of an organization can transmit certain information. All in all, DLP helps prevent the accidental or malicious loss of important, confidential data.
By far the most important part of choosing a reliable hosted anti-spam service involves carefully analyzing the company's service level agreement (SLA) or terms of service (ToS). Within it are all the precise details concerning what services are offered, and what options are available. Most spam prevention SLAs also list pertinent details such as email latency, delivery-time delay, and the aforementioned spam capture rate and false positives rate.
Additional factors to consider are Web filtering integration, which checks email URLs to ensure they're safe; the hosted anti-spam service provider's reputation; the company's reliability; and whether or not it's staying ahead of the trend, as spam is constantly evolving. A reliable service provider will be able to trace any email traveling within its network. In addition, the provider should provide network administrators with the right to review flagged spam messages as a way to evaluate the company's false positives matrix.
AS FEATURED ON:
AS FEATURED ON:

By: Tyler Olson

Spam represents a very real threat to millions of e-mail users worldwide.

By: adimas

The most basic anti-spam services use filters to identify and divert suspicious email messages from a user's inbox.

By: a4stockphotos

Some anti-spam products filter emails based upon a continually updated list of known spammers.