What Are the Different Types of Tri-Band Phones?
Overall, there are two basic types of tri-band phones. Although both types work on three of the four major frequency bands for mobile phones, one type of tri-band phone is used primarily in the Americas, while the other works primarily on frequency bands in Europe. North American tri-band phones typically use the two primary American frequencies, plus one European frequency. European tri-band phones, on the other hand, typically use the two primary European frequencies, plus one American frequency.
Mobile phones sold for use in the North American region are capable of making and receiving calls using a frequency of either 800/850 megahertz (MHz) or 1900 MHz. Countries in most of Europe, Africa, and Asia use mobile phones on the global system for mobile communications (GSM) network at either 900 MHz or 1800 MHz. With this in mind, American tri-band phones can use 800/850 MHz, 1900 MHz and either 900 or 1800 MHz frequencies. Likewise, European tri-band phones can use 900 MHz, 1800 MHz, and either 800/850 or 1900 MHz frequencies.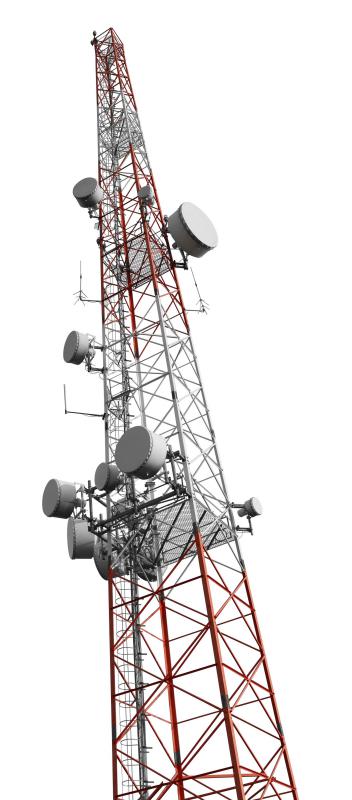 Only quad-band mobile phones can access and use all four frequencies. Customers in the Americas or Europe using tri-band phones can only access the two major home frequencies, with one additional frequency. No matter which GSM network frequency a phone is capable of using, it can only access one frequency at a time. Just as a radio or television, tri-band phones can only tune into and use one frequency at a time.
For American phones, the first frequency used was 1900 MHz, with 800/850 frequency used for newer phones or roaming between towers owned by different service providers. The 900 MHz European frequency was the most common used during international travel with the first generation of American tri-band phones. Comparatively, European tri-band phones originally accessed 900 MHz, with 1800 MHz used for newer phones or roaming — a single American frequency was used during travel to North America. Second generation phones, however, used any three of the four major frequencies, with little preference for one over the others.
Different cellular phone companies offer numerous handsets made by different manufacturers that feature tri-band technology. In this regard, the types of handsets with tri-band capabilities are virtually innumerable, although all handsets fit in one of the two primary tri-band phone types. Alternatively, quad-band phones work on all four major mobile phone frequencies to offer more options and flexibility when traveling abroad.