4G technology is the fourth generation of wireless technology available from mobile service providers. This technology, also sometimes called "ultra mobile broadband," is designed to provide greater data transfer rates and more secure connections. Various wireless devices can take advantage of 4G technology, including phones and tablets. There is some controversy over the use of "4G," however, since some early adopters did not meet the requirements of the technological standard.
Purpose of 4G
Ultra mobile broadband refers to faster rates of data transmission available on a wireless network. 4G technology may provide data transmission rates between 100 megabits per second (Mbps) and one gigabit per second (Gbps). By comparison, 3G or third-generation networks offer data transmission speeds averaging around 200 kilobits per second (kbps), which is significantly slower than those that 4G technology makes possible.
Network connections on 4G may also be more accurate during travel when user and tower locations are at a constant rate of change. For example, when a user is traveling in a car and data signals transfer between towers, which 4G handles more effectively than previous technologies. This faster, more accurate connection can enable the transmission of larger packets of data than 3G networks. Users can access increasingly information-heavy applications, such as High Definition (HD) television signals and real time video chat.
Devices Using 4G
4G wireless service may utilize modems, mobile phones, and other devices like laptop computers. Mobile hotspots offer wireless connections for multiple devices, including computers, tablets, and handheld gaming systems; with 4G technology, users may be able to simultaneously download and use large applications on each device. A 4G "netbook" or tablet device could operate similarly to a laptop, but with smaller memory and fewer drives, offering instant Internet access and real-time web communications.
Controversy Over the Standard
Developers have established certain standards for the high performance capabilities of 4G technology, in accordance with those dictated by the International Telecommunications Union-Radio communications sector (ITU-R). While companies in the early 21st Century had not yet achieved the standards necessary for 4G technology, some began using "4G" to describe their networks. This was initially frowned upon, but ultimately allowed as long as the technology used would likely pave the way for true 4G performance. New systems like mobile WiMax and Long Term Evolution (LTE) were referred to as "4G," though they did not reach the performance benchmarks indicated by the ITU-R standards.
Developing Wireless Technologies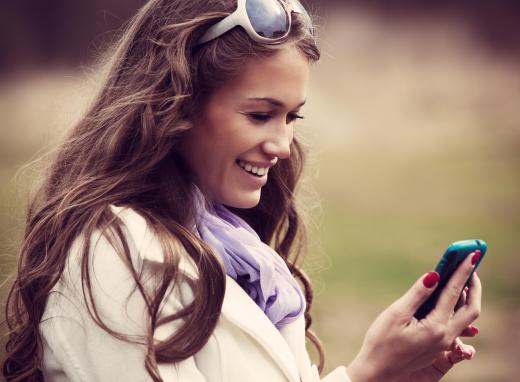 The first generation of wireless technology available, 1G, refers to the analog signal used by cellular towers in the 1980s. 2G technology in the 1990s upgraded the analog signal to digital and let people send text messages across the network. 3G technology, in the early 2000s, made use of electromagnetic wavelengths to broadcast a wireless broadband signal, which let users access the Internet and download applications using handheld mobile devices. 4G technology further upgrades these networks with faster information transfer times, heightened security, and greater information exchange abilities.
AS FEATURED ON:
AS FEATURED ON:

By: amorphis

Newer cellphones can work with 4G technology.

By: Christian Delbert

4G technology allows for faster data transfer between cell towers.

By: sepy

Many modern smartphones include Wifi, 3G and 4G technology.

By: Grzegorz Kwolek

Cell towers recieve and transmit signals than include information such as dialed phone numbers.

By: Coka

Videos may be streamed and downloaded quickly with a 4G connection.

By: bloomua

It's common for tablets to utilize 4G mobile technology.