What is a Compact Disc Player?
The compact disc player is certainly a common feature in many people's homes though sales of simple disc players that only play audio compact discs has declined greatly. Today most people have machines that will read compact discs in a variety of formats, including DVD formats. Most DVD players are also compact disc players, and the majority of newly manufactured computers with a disc reader can read both CDs and DVDs. This was not the case when the compact disc player originated, though its design was based on the laser disc player, which could be used to read movies. Laser discs enjoyed some popularity but never quite as much as VCR or video players; the compact disc player had a different fate.
It's helpful to understand some history of the CD and compact disc player, which was first released by Sony®. Initially, the price was prohibitive for many people, and few albums were released on CD. This began to change as the 80s waned, and by the early 1990s, there were a number of companies producing players, and many artists releasing music on CD.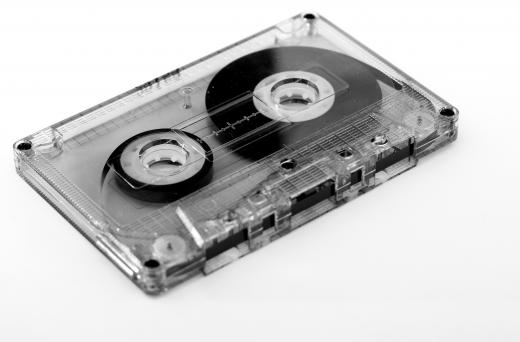 Both CDs and players were still higher in price than records and record players (or cassette tapes and cassette players). Gradually, CD players did drop in price, and they began to be incorporated into other equipment including video gaming machines, like the Sony Playstation® I, and computers. Portable and car installed CD players also became popular, though these had problems at first and were prone to skipping if subjected to too many bumps or sudden movements.
Compact disc players have some basic design elements. It may be oversimplification to state that a compact disc player reads information stored on a CD, yet this is essentially its purpose. The CD is a data storage unit, capable of playback, and the CD player reads the stored data, reproducing it perfectly. This method of reading is performed via laser, motor, and tracking system. When the disc is in place, the motor spins it, and a laser device evaluates the information encoded on the disc. The tracking mechanism is responsible for moving the laser so that it can follow the pattern of the information on the disc.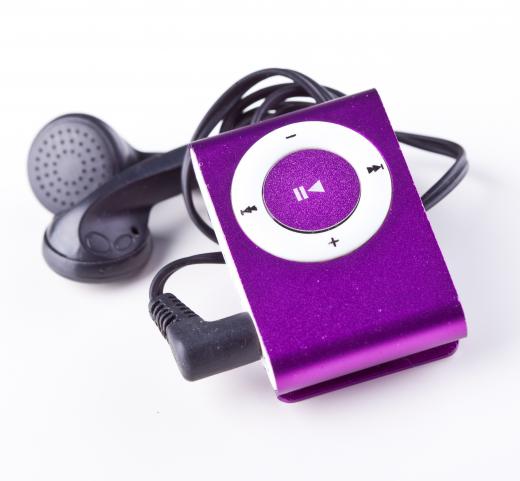 Several types of CD players remain popular including those that have the capacity to store and/or play material from several CDs, called disc changers or carousels. Yet buying a compact disc player for a stereo system is becoming less common, since there are machines that can serve this purpose and others at the same time. DVD players read CDs, and for home use, provided they're connected to speakers, they can function in place of a CD player.
Another source of competition is the MP3 player. The pricier ones may store numerous hours of music, far more than a CD is capable of holding. They're lighter and smaller too, which can be an advantage, and many can be hooked into a stereo system or speakers.
AS FEATURED ON:
AS FEATURED ON:

By: Radoslaw Maciejewski

Cassette tapes preceded compact discs.

By: thawats

Most DVD or Blu-ray players will also read compact disks.

By: Csák István

MP3 players are making CD players obsolete.

By: dlrz4114

Some compact disc players have multi-disc options.