The Google Slap is a term used unaffectionately by mainly small businesses that rely on AdWords accounts through Google to drum up business for their sites. AdWords for Google allows people to have their advertisements for their own businesses on pages with keywords or subjects that relate to their products. Normally people who hold AdWords accounts pay per each time someone clicks on their ad, usually at about $.05-.10 US Dollars (USD) per click.
However, if Google finds or determines that the page that potential customers visit when they click on the ad is not related, is poor in quality, or even loads too slowly, they may take punitive action in the form of a Google Slap. Basically, the Google Slap accomplishes several things at once. First, it drives up the price of your pay per click amount, sometimes asking as much as $10USD per click, which most small vendors cannot afford to pay. Second, they may reduce your page ranking (PR), which will automatically mean you have to pay more to have your ads featured through AdWords.
Google obviously has a right to determine which pages represent the greatest quality and most match to keywords, but in 2008, a round of Google Slap actions on small vendors took considerable toll, driving many companies out of business quickly. Many argued that their pages conformed to Google's AdWords recommendations for pages, and yet they still receive very low PR rankings. This meant the enormously high pay per click fees were prohibitive, and comparable to banning certain vendors from using AdWords, though searches for information on these pages might still be revealed in a regular Google search, just not in ads.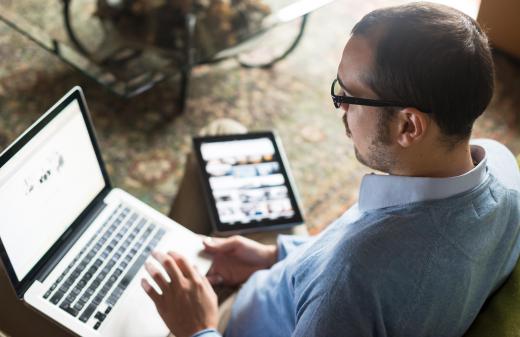 When some companies receive a Google Slap, just about the only thing they can do is completely change their domain because it is very difficult to challenge Google on their ratings or assessment of pages. There are Internet horror stories on known pages, with excellent authoritative and original information being slapped, and being unable to recover. If you decide Google AdWords is for you, you should definitely read all information about what Google looks for to avoid receiving a Google Slap.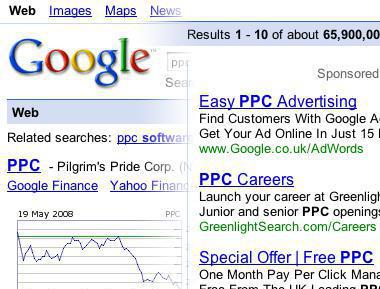 A few things that Google consistently appears to look for include original and significant content on landing pages (the page a person goes to when they click on your ad), transparent business dealings and upfront information about how you conduct business, and easy methods for searching your website from the landing page. To avoid a Google Slap you'll want to not create a landing page that is just a table of contents and plenty of ads for other vendors, and you have to make sure your page conforms to any of Google's Editorial Guidelines, too.
If you have received a Google Slap, it can be very difficult to fight this. Many website experts do recommend that you may want to discard your current domain name and start over, or look to other ways to generate traffic to your site. Some people use pay per click ads on alternate search engines, which can help increase business. In particular, companies like Yahoo may be better choices for running your ads, if you can't get Google to change their opinion of your site.
AS FEATURED ON:
AS FEATURED ON:

By: Dmitry Strizhakov

When some companies receive a Google Slap, just about the only thing they can do is completely change their domain.

By: Eugenio Marongiu

Many techniques that are now considered black hat SEO used to be perfectly legitimate, but some people abused these methods and caused problems for others on the Internet.

Google's AdWords is one of the most well-known examples of keyword advertising.