What Is a Leaderboard Ad?
There are many different banner types in online advertising. One of the largest, and most popular, is the leaderboard ad. Borrowing the term "leaderboard" from the large sports leaderboards that display the number of points a team has, the leaderboard ad is a large banner. Available in both text and image banners, with image being more popular, this type of banner covers most of the content area and is horizontal in position. These ads are placed in spots of high visibility so they are clicked more often, and they are contrasted by skyscraper ads that run vertically.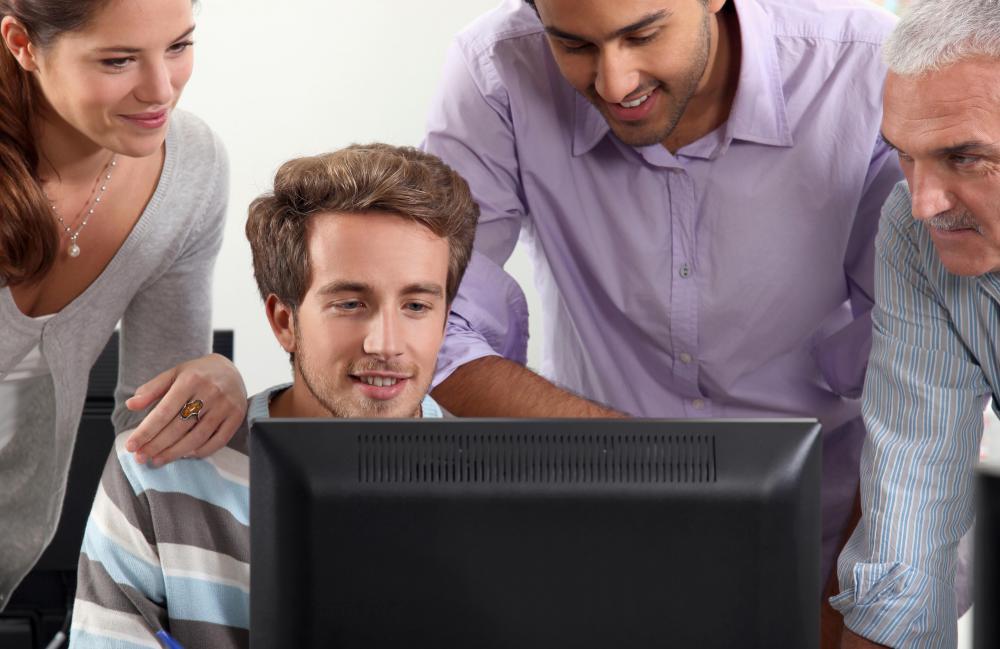 Online advertisers use banners and blocks to display advertisements on their page, hoping someone will click the advertisement. There are many standard advertising sizes, and the leaderboard ad is one of the more popular banner sizes — 728 pixels wide by 90 pixels high. Used in prominent ad positions, this ad is ideal for advertisers who want the entire content area covered by one ad.
All banners come with either text or images. An image banner displays one ad, while text can allow about 20 advertisements in the leaderboard ad. While text ads display more advertisements, leaderboards are generally images. The images are often animated, which draws in the website's audience and increases the chance that readers will click the ad.
The leaderboard ad is shown in three different areas: the top, middle or bottom. If the ad is positioned at the top, the advertiser will either place it right above, or right below, the website logo or header. If positioned in the middle, the leaderboard is generally under a short article or block of text. The bottom is considered to give the least visibility to the ad, so leaderboard ads are generally only placed on the bottom of websites that have lists or other content where the reader will assuredly scroll to the bottom of the page.
The name of the leaderboard ad comes from sports signboards that are used during a game to display the competing teams' scores. While the ad is not used to display scores, it takes this name because both leaderboard signboards and ads are very large. When it comes to horizontal and standard banners sizes, this one is the largest.
In contrast to the leaderboard is the vertical derivative: the skyscraper ad. With a standard size of 160 pixels wide and 600 pixels long, this ad is the largest of all vertical ads. Much like the leaderboard, it is used primarily for image advertisements.