What is a Mobile Phone Tracking System?
Mobile phone tracking is a technology that locates and tracks the position of a moving phone. A mobile phone is located using the signal that phone emits to communicate with nearby antenna towers. Signal strengths are then studied to determine how close the phone is to antenna towers and, thus, a specific location.
Signal strengths emitting from antenna towers are the main elements that are used to determine a phone's location. Signal strengths can change as the cell phone moves. When an antenna tower with the strongest signal has been identified, the cell phone's position can be ascertained. A strong signal indicates that the cell phone is very close to the antenna tower. Using modern technology, newer phone models might be able to be tracked even if the cell phone isn't engaged in a phone call.
Detailed information regarding the cell phone's location can be gleaned using advanced technology. The distance from an antenna tower and the specific sector where the cell phone is located can be determined using advanced systems. Interpreting interpolating signals can also be used for this purpose.
A mobile phone tracking system is most precise when it is used in an urban area, because urban areas are populated with antenna towers. Rural areas or areas with few inhabitants can contain fewer base stations. When mobile phone tracking is attempted in these areas, results are less likely to be precise. A cell phone usually can be located within a precise area of about 160 feet (about 50 m) in urban areas but sometimes only to within a mile range in rural areas.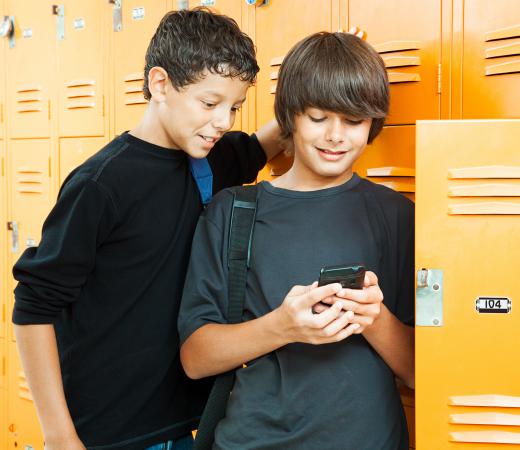 Practical applications for a mobile phone tracking system are varied. Parents can choose to use a mobile phone tracking system to keep tabs on their children's movements. It can be used to locate a lost or stolen phone. Law enforcement officials can locate persons of interest using the system. Cell phone owners can also choose to upload their positions to websites so that friends, family or other users will be able to find their current location.
Mobile phone tracking systems raise privacy, ethical and security questions for many. Consent is a major issue for some cell phone owners. As a result, service providers often require that their customers be informed about the mobile phone tracking system, and customers must give explicit consent to take part in it before their locations or positions are cataloged and revealed.
AS FEATURED ON:
AS FEATURED ON:

By: Christian Delbert

Mobile phone tracking systems use nearby towers to determine the location of a phone in relation to the tower.

By: Lisa F. Young

Parents can use a mobile phone tracking system to locate their children at any moment.

By: Startouching

A mobile tracking system might be used to locate a missing phone.

By: leonardo2011

A mobile phone tracking system is more precise when used in an urban area.