Power adapters are devices that make it possible to connect different power sources to a variety of devices. In some cases, a power adapter can make it possible to use an electrical device like a laptop computer in a foreign country, with no adverse effects to the device itself. Depending on the purpose and function, power adapters can be relatively inexpensive or quite costly.
One of the most common types of power adapter is the laptop adapter. Models designed for use by international travelers make it possible for a businessperson from the United States to use his or her laptop computer while on a trip to Europe or the United Kingdom. Some solutions are actually adapter sets that not only provide a selection of prongs for use with different types of outlets, but also transformers that help to convert alternating current to direct current. These kits can help trim travel expenses considerably, since there is no need to pay for expensive conversions during the stay, or to rent equipment for the duration of the trip.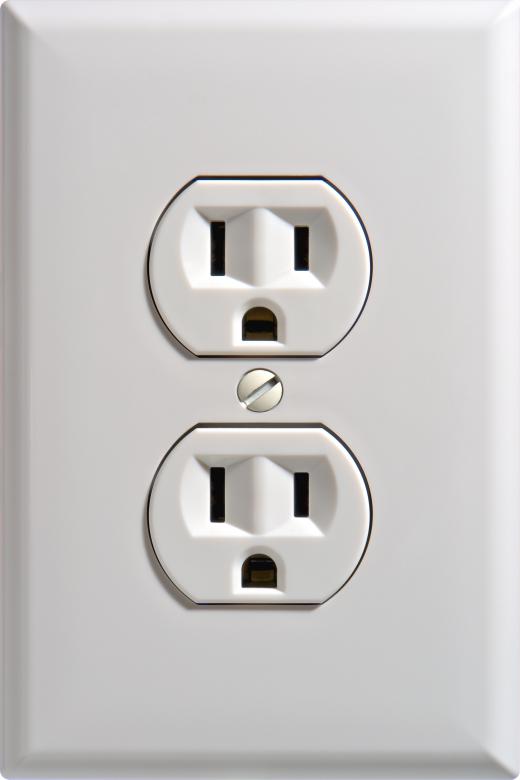 There are other examples of the external power adapter that are used with different types of electrical equipment. Cell phones and handheld devices often come with a simple power adapter that make it possible to draw energy from a car battery by plugging one end of the adapter into the vehicle's cigarette lighter. There are also adapter models that can be connected to small appliances and allow them to make use of electrical current stored in external batteries. Some designs are configured to allow the standard power cord to plug into the adapter on one end, and attach the opposite end of the adapter to an alternative power source, making the adapter an ideal solution during a power outage.
Depending on the particular scope of function, a power adapter may be somewhat expensive. Devices designed to work with a wide variety of electrical equipment, especially those designed to help convert current, are usually the most expensive. Simpler devices, such as those that make it possible to use and charge a cell phone while in a moving vehicle, are usually available at very little cost. With all types of the adapter, it is important to make sure the products are thoroughly tested and meet minimum safety standards. This is especially important when the adapter is intended for use with expensive equipment, like a laptop, or will be used during a trip abroad.
AS FEATURED ON:
AS FEATURED ON:

Standard U.S. power outlet.

By: borissos

Power adapters are used to connect electrical devices to an electrical outlet.

By: Serg

U.S. battery chargers will need adapters if used in Europe.

By: NorGal

Handheld devices often come with a simple power adapter that make it possible to draw energy from a car battery.

By: denys_kuvaiev

Cell phones utilize AC chargers to recharge internal batteries.