What is a Quad Band GPRS?
A quad band General Packet Radio Service (GPRS) device allows data transmissions over all four of the frequencies commonly used in Global System for Mobile Communications (GSM). In many instances, quad band GPRS devices are mobile phones that have the capability to handle voice calls as well as data transmission. Presently there are four major GSM frequencies in use worldwide: GSM-900, GSM-1800, GSM-850 and GSM-1900. A fifth GSM frequency, GSM-400, is no longer in common use. The GSM-900 and GSM-1800 frequencies are used mostly in Europe, Asia and Australia, and the GSM-850 and GSM-1900 frequencies are used mostly in the United States, Canada and Latin America.
GPRS is a means of transmitting data such as Short Message Service (SMS) messages, email and photos, as well as browsing the Internet using mobile devices that use GSM technology. GPRS mobile devices transmit data at roughly the same speed as a dial-up computer modem but do not tie down users to a home or office computer. GPRS data service allows individuals to use their mobile devices to send and receive data transmissions to and from international locations. It also means users can transmit and receive data while "roaming," or traveling outside the coverage area of their mobile service providers.
Quad band GPRS devices typically are more expensive than single band, dual band or tri band mobile devices. For users who travel primarily to one or two specific locations, such as on business, a dual band device that covers two of the four GSM frequencies or a tri band device that covers three of the four GSM frequencies usually is sufficient. For users who rarely travel outside the coverage areas of their mobile service providers, any multi band mobile device is an unnecessary expenditure.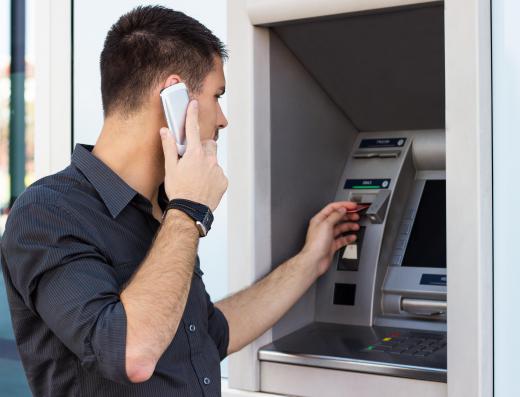 In addition to the quad band GPRS device, the user's mobile service provider must make GPRS service available in the different countries in which the customer is using the device. If not, then the mobile service provider must have cooperative arrangements in place with mobile service providers in different countries. The user's account also must be authorized for international data transmission and for roaming.
Some savvy travelers purchase unlocked dual band, tri band or quad band GPRS-capable mobile devices. An unlocked mobile device is not programmed to work with a specific mobile service provider. Instead, the user inserts a prepaid Subscriber Identity Mobile (SIM) card into the phone. The prepaid SIM is programmed to allow users to make and to receive voice and data transmissions while traveling in a specific country. Some prepaid SIMs are programmed to work with the mobile service providers in several countries. Prepaid voice and data roaming typically is much cheaper than using the roaming feature of a mobile service provider.
AS FEATURED ON:
AS FEATURED ON:

By: setavo

Quad-band GPRS phones use SIM cards that are programmed to work in specific countries.

By: sanjagrujic

GPRS cell phones can handle voice calls as well as data transmission.

By: fusolino

Most GSM antenna towers today include receivers and transmitters for both voice and data.