The term tag reader refers to several different items including both devices and a type of software program. One tag reader involves scanning. It is part of an educational reading system by LeapFrog Enterprises called the Tag Reading System, in which the tag reader plays an audio file when applied to a printed word, making it "talk." The second is a mobile phone program called Microsoft® Tag that is used to read and process tag images. The mobile phone is used to take a photo of or scan the tag, which is then linked to information and entertainment online. Finally, a tag reader can be a software program designed to deal with editing music management or multimedia metadata, which is the meaning the rest of this article will focus on.
Multimedia tags come in a variety of formats, including APEv2, ID3v1, ID3v2, MPR(iTunes), Vorbis comments, and Windows Media, which is separate from the actual content. A metadata tag reader is a piece of software that usually allows both individual editing and batch editing of these digital tags. Through this means, metadata can be corrected and large multimedia collections can be organized to suit the user's needs or desires. These programs may also be called tag editors or tag parsers or simply taggers.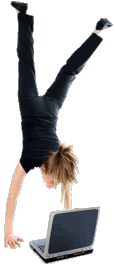 The editing capabilities of tag readers may be manual or automatic, or the user may have a choice. In addition, tag readers may be able to generate the file name based on the tags or the tag information from the file names. In the case of music files, tag readers may also be able to access the album information available through online databases, such as Amazon, Gracenote, or others.
Tag readers do not necessarily work with all metadata formats. In fact, tag readers may be created for a specific one of the formats, such as an ID3 tag reader or a Vorbis comment editor, or they may address a broader range of metatags, as TagScanner does. In addition, tag scanners may have a proprietary language that you have to learn to be able to use them.
Winamp, the Windows proprietary media player, and iTunes, Apple's proprietary digital media player, are both thought of as players, but both include tag reader functionality. Through iTunes, people may edit ID3 tags without ever coming across the terms ID3 tags, tag reader, or multimedia metadata, whereas in WinAmp, the tags type—ID3v1 and ID3v2—are exposed, and "Auto-Tag" is an option.
AS FEATURED ON:
AS FEATURED ON:

Woman doing a handstand with a computer