What is a TV Tuner Adapter?
TV tuner adapters are computer components that make it possible to receive television signals by way of a desktop or laptop computer. Sometimes referred to as a RV tuner card, the device may be in the form of a PC card or a USB device, making it possible to use an adapter with older systems, assuming they have the resources to process the inbound signal. Many of the tuners today are configured to receive both analog and digital signals, with some even equipped to capture the video stream and save it to the hard disk.
The most basic of all TV tuner adapter options is the analog TV tuner. This device is capable of receiving and processing analog signals, delivering a clear and crisp image on the computer screen. As more countries move away from analog television signals and go with digital signaling, this particular version of the TV tuner adapter has fallen out of favor with many users. However, the device can still be purchased and used when accessing programming that is broadcast in an analog mode.
The hybrid TV tuner adapter is capable of receiving and processing digital and analog signals. Most models require that the unit be set to either a digital or analog setting before use. Switching from analog to digital is usually not a difficult process, but may take a little time to allow the device to reset. For people attempting to access television programming that is transmitted with different types of signals, this is often the best approach.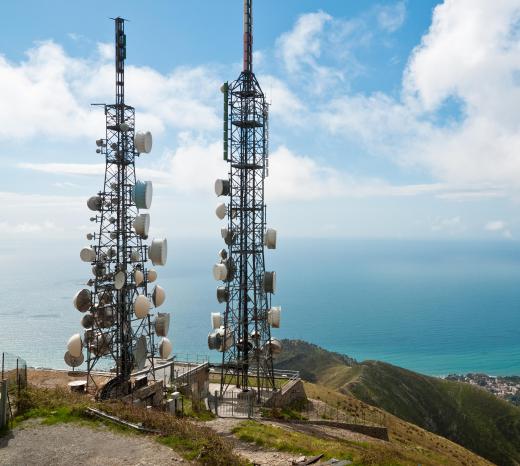 For people who have no interest in attempting to access and view the shrinking range of analog broadcast signals, the contemporary digital TV tuner adapter is the obvious choice. Easily connected to a USB port on a desktop or laptop, the device is capable of picking up digital signaling with ease, providing a clear and crisp resolution. Most of the digital tuner adapters on the market today are also capable of functioning as a video capture card. This means that it is possible to not only receive the real time transmission, but also to capture and save the video streaming for playback later. Using this feature of the digital TV tuner adapter, users can record non-encrypted television programming, save the file on the hard drive, and even move the saved video file onto a remote device for permanent storage if desired.
There are also TV tuner adapter cards that can attach to handheld devices that have video capability, allowing the device to function like a mobile television. These adapters are simple external devices that can be attached when and as desired, then easily stored when not in use. All versions of the TV tuner adapter can be found at various computer supply stores, as well as purchased online. While come models are somewhat expensive, there are budget priced adapters that can be purchased for very reasonable sums.
AS FEATURED ON:
AS FEATURED ON:

By: macbrianmun

Devices such as TV tuners can be connected to computers with USB cables.

By: itestro

A digital TV signal can usually reach set antennas up to 70 miles away from broadcast towers.