A video rocker is a type of chair used primarily by video gamers while playing. This unique chair is nothing like a traditional rocker, and it doesn't have legs like a typical chair. Rather, it looks like a lazy capital "L," and the seat rests directly on the floor, like a bean bag. Its arch allows the user to rock gently while sitting. More importantly, a video rocker allows a gamer to sit up close to the television screen and the action.
Teens and young adults, who tend to make up a good chunk of the gaming population, have made the video rocker so popular. For this reason, these chairs are often found in teens' rooms and college dorms. They come in a wide variety of materials, coverings and colors, and are even available in themed designs. Among the most popular themes are racing and sports teams.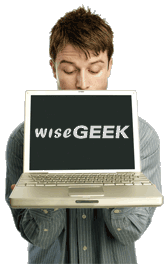 These gaming chairs are modern in more than their design. Some of them come with built-in speakers that can be hooked up a television, video game console, or other media player. Speakers are typically located on the sides of the chairs, so that the sound source is close to the player's ears. This enhances the gaming experience because players can feel as if they're inside the game. Plus, wireless kits are sold which eliminate the need to run cables between a video rocker and a media device for sound.
The video rocker is made to be lightweight, so that it can be easily stored in a closet or moved to a corner until ready to use. At that point it is usually set out right in front of the television to be used for gaming. More importantly, this gaming chair is made for comfort, since gamers can sometimes spend hours on end sitting in front of their video game consoles.
It is the comfort factor that has also made the video rocker a popular purchase for people of all ages. Many users choose them regardless of whether or not they use them while playing video games. This chair is sometimes marketed to non-gamers as a "media chair" or a "sound rocker" and can be used while watching television, listening to music, or just quietly reading a book.
While some video game stores carry video rockers, they are more commonly found at department stores and even furniture stores. The video rocker is most commonly found in one standard size, although some merchants offer child-sized ones.
AS FEATURED ON:
AS FEATURED ON:

Man holding computer