What is a Web Based Dialer?
A web based dialer is an Internet browser-enabled telephone application that allows people to make and receive calls from others. The web based dialer is generally accessed via an Internet web browser, such as Microsoft Internet Explorer or Mozilla Firefox. A web based dialer is useful if you are using a computer with Internet access to manage communications with others. It usually does not require any special software to be installed.
A web based dialer can usually be utilized simultaneously with other web based or software applications, as generally it will not interfere with computer operations or performance. For example, the web based dialer can be open in one Internet browser window while another application is running on the desktop of the computer or pulling data from a central database. It can be used independently from another software application such as a fax application, without holding up either platform.
This type of dialer is helpful for computer users who either do not have access to a traditional telephone line, or who do not wish to install one. It is also a way for anyone with a computer to make and receive telephone calls via the Internet instead of tying up an existing telephone line. That allows the telephone line to be accessed at the same time as the computer Internet access is active.
To access the web based dialer, which may be a free or paid service, the user must usually go to a special dedicated website. There will be a virtual keyboard, which can be logged into using a special sign-on and password. Once the sign-on process is complete, access is granted, allowing the user to input a telephone number, using either the computer keyboard or by pointing and clicking the virtual keyboard in the desired sequence. The dialer then processes the call and a connection is made with the intended party.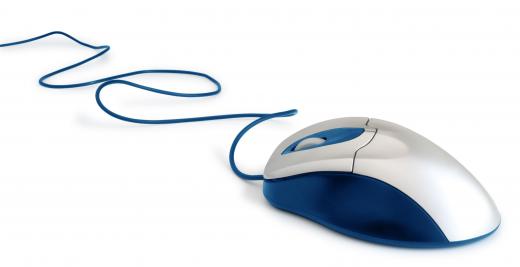 The quality of a call made using a web based dialer can vary, depending on the Internet connection. Call functions, such as "hold" or "transfer," can be controlled with the computer keyboard or mouse. When the call is to be ended, the user may click the "end call" or similar button and the connection will end. The user is then ready to receive or make another call using the dialer function.
AS FEATURED ON:
AS FEATURED ON:

By: zothen

Web based dialers are browser-enabled telephone applications that let people make and receive calls.

By: PricelessPhotos

Users must usually go to a dedicated website to use a web-based dialer.

By: sveta

Call functions can be controlled with a computer mouse.