An M4R is a proprietary file extension created by Apple® exclusively for use as a ringtone for the iPhone®. Like other similar file extensions, such as the M4A and MP4, it is a high quality, compressed audio file. M4R files are short audio files – typically 30-seconds or less. Users can purchase songs on iTunes® specifically as ringtones and the files they purchase will be M4R. To bypass the iTunes® application and its associated fees, users can convert MP3, M4A, MP4, and M4P files into M4R ringtones by using free, open-source online converters or by following instructions for conversion explained by a few different websites.
MP3 was a revolutionary file extension when the Fraunhofer Institute and Dieter Seitzer developed it in 1989 because it was able to dramatically shrink an audio file's size through compression. The Fraunhofer Institute's work grew out of the work of Karl Heinz Branden Burg, a mathematician and musician. Branden Burg had been working on a way to compress music since 1977. Eventually, most music files became stored as MP3s.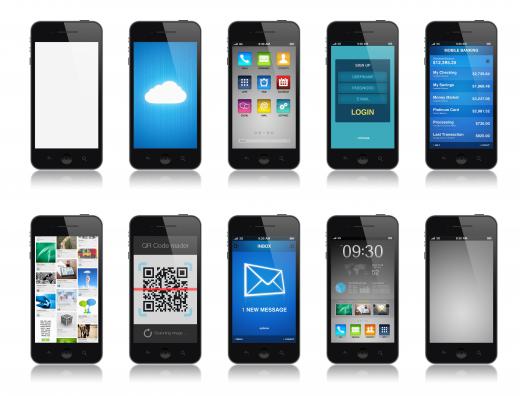 M4A and MP4, however, are becoming more popular. Unlike MP3 files, users do not pay licensing fees or royalties for M4A files. In addition, M4A and MP4 file types are able to capture higher quality sounds, making them more appealing for music applications.
The difference between M4A and MP4 files is that M4A files can contain only audio, but MP4 files comes from the extension MPEG-4, which can contain audio, video, or both audio and video content. An extension of M4A originally denoted unprotected MPEG-4 audio content only. Apple® originally introduced the M4A file type to describe files of the same compression type as MP4, but that lacked video. Therefore, M4A files are easier to convert to M4R files because they are already high-quality, compressed audio files.
There are many free, open-source M4R converters available online that work with varying levels of success, depending on how tech-savvy a user is. Users report more success using sequential plans for conversion than they do using the open-source converters. Apple's® iTunes® application is reported as the easiest way to obtain M4R files for ringtones, but users generally are reluctant to pay a fee for new file types of songs they may already have in MP3 format.
AS FEATURED ON:
AS FEATURED ON:

By: bloomua

Ringtones for an iPhone are designated as M4R files.