What is Ecommerce Web Hosting?
Ecommerce Web hosting is a segment of the Web hosting market geared toward businesses that are involved in electronic commerce. Unlike a basic hosting service, this variation offers features that specifically are designed for those who desire to sell products or services online. These features generally include e-mail management systems, and offer support for shopping cart programs, merchant accounts, and payment gateways.
Most ecommerce Web hosting operates like any other type of Web hosting. The customer purchases a service plan and then receives space on the company's server, along with Internet bandwidth and a predetermined set of features. In the ideal arrangement, an ecommerce hosting provider typically will deliver all the tools the customer needs to create and maintain a Web-based storefront.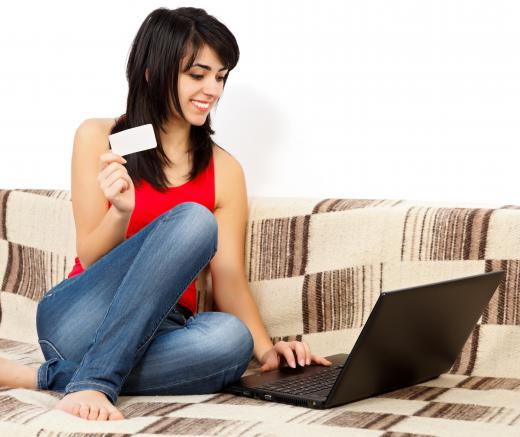 An ecommerce business can be run on a variety of platforms, with the shared server and dedicated server being among the most common. In a shared hosting arrangement, customers are required to share space and various resources with other business customers on the server. Because the expense is divided between customers, the shared server tends to be the cheapest option for ecommerce Web hosting.
With a dedicated server, the hardware and its resources usually are exclusive to a single business. Though often more expensive, this option generally can provide an online business with a much higher degree of security and reliability. Since managing an entire server can be complex and labor intensive, many businesses opt for managed solutions to free themselves of the burden. This sort of arrangement often can empower companies to devote their focus to other critical areas of the business.
Typically, ecommerce Web hosting firms offer a wide range of services in addition to their hosting solutions. Some of the most common offerings include domain name registration, marketing services, and secure sockets layer (SSL) certificates to facilitate secure transactions. Many also provide Website design and management services to aid customers with special needs. These services can prove very beneficial to the smaller company that lacks the time, skill, or financial resources to maintain its business Website.
Ecommerce Web hosting packages usually are widely available, ranging from affordable to very costly. The determining factor to the overall quality of any given solution typically is the company providing the service. High-performance server hardware, a secure infrastructure, and reliable support usually should be taken into consideration when evaluating providers. Because choosing from the vast sea of companies can be difficult, numerous review Websites exist for online merchants who need guidance.
AS FEATURED ON:
AS FEATURED ON:

By: Sandor Kacso

E-commerce web hosting is a segment of the Web hosting market geared toward businesses that are involved in electronic commerce.