What is ITIL® Service Delivery?
ITIL® Service Delivery is the title of an information technology (IT) best practice manual that is published by the United Kingdom Office of Government Commerce (OGC). It makes up part of a library of IT standards called the IT Infrastructure Library (ITIL®), a registered trademark of the OGC. While the ITIL® processes and recommendations originated in the United Kingdom for use by governmental bodies, they are often used today in various countries and by many different types of organizations.
The ITIL® Service Delivery manual is part of the ITIL® library published as version 2 (V2). ITIL® V2 is made up of a total of eight core titles, of which ITIL® Service Delivery is the second volume in the series. The manual provides guidance on the ITIL® process recommendations for managing Service Levels with end users or clients and financial aspects of the ITIL® helpdesk. In addition, it contains detailed advice for IT service continuity management and availability management, topics that are related to ensuring that an IT service is functional and operating successfully for as much as the required time as possible.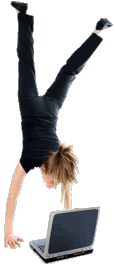 Capacity management is also part of the ITIL® Service Delivery manual. This area relates to how a business might measure the amount of data, volume of calls, and other key metrics that might impact an ITIL® service desk, and make appropriate plans to manage, control, and support these volumes. The other main area covered in the ITIL® Service Delivery manual is contingency management, which includes topics such as assessing the various risks that might threaten the provision of an IT service, disaster simulation, planning, and recovery options.
The Service Delivery manual forms the basis for one of the examinations in the ITIL® V2 qualification and certification path. Prior to sitting this exam, a candidate must first have completed the initial, or foundation, level of certification, by successfully completing the ITIL® Foundation exam. After passing this exam and the ITIL® Service Delivery exam, an individual earns the certification called ITIL® Practitioner in Service Delivery.
In the ITIL® release published after V2, ITIL® V3, the original eight core titles were replaced with five new titles. As such, ITIL® Service Delivery is no longer an available volume in V3. Many of the guidelines that are provided in the ITIL® Service Delivery manual are, however, still very relevant, and are incorporated into the various documents that make up ITIL® V3.
AS FEATURED ON:
AS FEATURED ON:

Woman doing a handstand with a computer