An ITIL® service is any information technology (IT) offering that adheres to the Information Technology Infrastructure Library's set of practices and methods. This can cover just about any type of service that falls under IT, such as help desk, software development, systems and network administration, and so on. The ITIL® has a customer-oriented approach, where any IT offering, whether provided internally by an organization or any third party, can meet the requirements.
The idea for the ITIL&reg service came about back in the 1980s as the British government noticed its increasing reliance on IT. In order to guarantee that government organizations, as well as third-party contractors who wanted to supply IT services to the government, were both efficient and cost-effective, they developed the ITIL®. The books contained in the ITIL® detail the best-known practices for implementing and managing IT environments.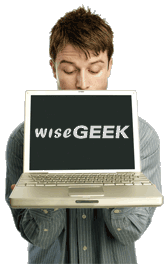 The approach to establishing an accredited ITIL® service involves multiple phases. The books detail the separate phases for analysis and design, as well as implementation and daily operation while keeping an eye on the future of the organization's needs. During the design phase, a service provider works directly with the customer to ensure the end services offered will meet the organization's requirements. Essentially, any component of the service offering by the provider, according to its agreement with the customer, falls under the purvey of the ITIL® service and needs to be appropriately planned out prior to operation.
Assets such as computers, software, or even personnel are counted as various aspects of the service offering and outlined during the design phase. In some instances, specific components of an ITIL® service can further be accredited. In the case of custom software, for example, a vendor can have the program officially evaluated for compliance with ITIL® processes by an independent third party. Service managers can also achieve various levels of ITIL® certification through a number of educational programs.
As the offering reaches the implementation phase, the service provider is then responsible for maintaining databases that store information on the various aspects of the service, their configurations, and their relationships with one another. This allows for rapid recovery in the case of an unforeseen catastrophe, as well as detailed cost analysis of the daily operations and sound information for planning future needs to meet the organization's growth.
The ITIL® also makes a toolkit available to aid in getting started with an ITIL® service. The toolkit offers managers an introductory look at what should be offered in a service level agreement or contract and what to expect from a compliant service. There are also checklists and questionnaires that an organization can use to make sure that the delivery of a service meets the specifications detailed in the ITIL® volumes.
AS FEATURED ON:
AS FEATURED ON:

Man holding computer