An Original Equipment Manufacturer (OEM) refers to companies that make products for others to repackage and sell. Resellers buy products from these companies in bulk, without the costly retail packaging and customer service that comes with individually sold units. The product itself is essentially the same as more expensive, retail-packaged versions. OEM products are used in many industries, but are perhaps most prevalent in electronics.
How These Products Are Used
Generally, dealers of OEM products add something of value before reselling the merchandise. A vendor that does this is known as a Value Added Reseller (VAR). A VAR might build components, sub-systems, or systems from parts made by other manufacturers. These goods give VARs a wide range of creative marketing choices, which helps smaller dealers remain competitive in a marketplace.
Multiple VARs Working Together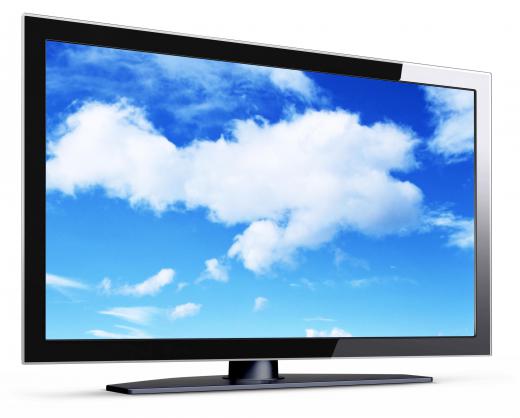 OEM products can be utilized at several different levels of an industry. For example, assume a fictitious company, "Head Music," makes popular sound cards, but wants to introduce a Digital Versatile Disc (DVD) drives to the marketplace. Not making DVD drives themselves, they enter into a contract with another company to supply drives to them. "Head Music" receives the manufactured DVD drives in bulk, affixes their own logo to the players, and then bundles them with their sound cards and repackages them as "Head Music DVD Drive and Sound Card."
Taking this a step further, another company can act as a secondary VAR and use Head Music's DVD and sound card package to build Personal Computer (PC) systems for sale. They contact Head Music and enter into a contract to buy the DVD and sound card combos in bulk. Head Music now acts as an OEM for this new company.
They ship bundles to the PC company, which acts as a VAR, without expensive retail packaging and at a substantial savings. The PC company installs the packages into their PCs, along with other products like motherboards and hard drives. Even the Operating System (OS) usually comes from a different manufacturer, for example a version of an OS from Microsoft®. When the VAR is finished, they offer a PC with brand name components and software at a competitive price.
Product Labeling and Tracking
OEM hardware and software often have different product numbers than retail packages, though manufacturers and resellers still track these products internally. Reseller and retail versions of software function essentially the same. There can be some differences, however, such as a software program tied to a particular component in a computer, allowing it only be used with that pre-built system and no other computers.
Warranties and Customer Service
The public can often purchase OEM hardware and software at a substantial savings. Hard drives are typical examples of these products, purchased in an anti-static wrapper without a box, cables and manual. The warranty is generally the same, with software drivers, digital manuals, and additional support available online, when not provided with the product itself.
Some products, however, do have shorter warranties. This is true of some computer processors, for example, where the retail version carries a three-year warranty, but the OEM version includes only a one-year or 90 day warranty. Manufacturers provide support and warranty details with products, which should be read by anyone considering using them. A VAR that uses these products typically offers its own warranty on the items it sells, rather than coverage from the manufacturer.
AS FEATURED ON:
AS FEATURED ON:

OEM mouse.

OEM LCD monitor.

OEM ethernet cable.