What is PDF Editor Software?
A PDF, or Portable Document Format, is a popular file format for various types of documents. While viewing or printing these documents is relatively easy, changes and creation of PDF files can prove more complex without the proper software. Fortunately, PDF editor software is readily available and easy to use. This type of software allows users to create, edit, and alter either new or existing PDF files. Though free PDF editor software exists, the paid software is usually more powerful in what it allows users to edit.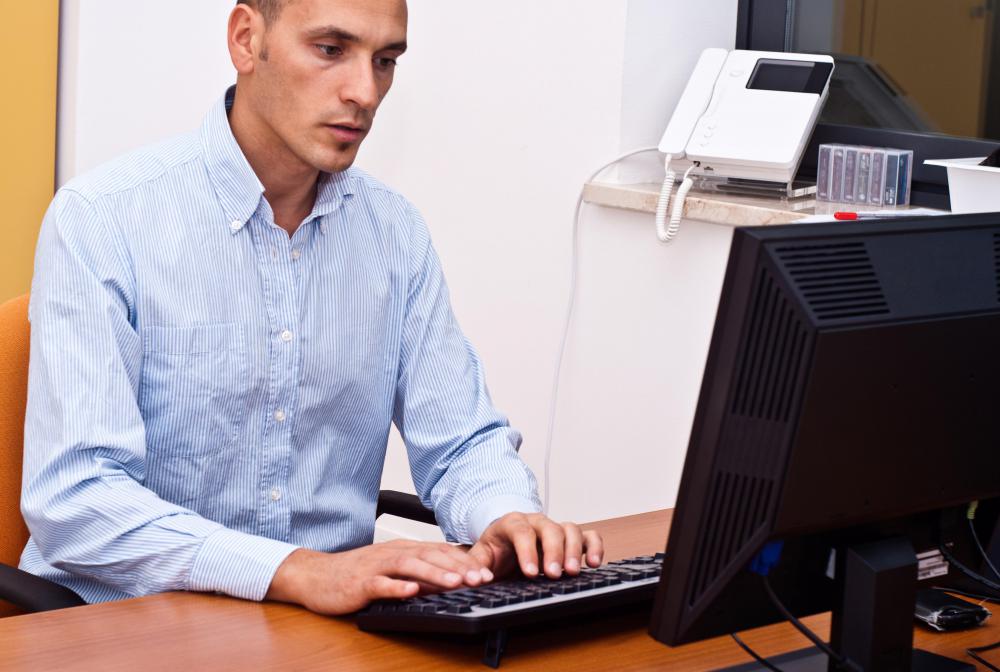 Although Adobe invented the PDF, the open source nature of the file has allowed other software companies to create programs allowing users to manipulate PDF files. Depending on the features desired, these programs vary in cost, and knowing what features are needed can help in choosing the right PDF editor software. Most PDF editor software will allow the user to make changes to existing PDF files, even if created by another person. Another feature of some types PDF software includes converting between different file formats, such as common word processor or spreadsheet files, and the PDF file format.
One of the more common uses for PDF editor software is form creation. With the right software, it is possible to create a PDF form that allows the user to fill in the blanks right on the screen. Completed forms can then be printed, eliminating the need to print the document first then complete it by hand.
It is possible to create a document anyone could reliably and consistently read, print and use, regardless of the computer's operating system using PDF editor software. The PDF is open source, allowing other developers to see how Adobe has constructed it. The compatibility of the PDF file has made it a popular choice for over a half a billion people.
One of the most common ways to view and print PDF files is using Adobe® Reader®. This program is available for most computer operating systems and is a free download. While the Reader® allows viewing and printing, it is not PDF editor software; it does not alter existing PDF files, nor can it create new ones. The free download of the program, however, makes it easy for anyone to view the created PDF files.
PDF editor software is available online, as well as in some retail stores. Adobe's main PDF creator and editor software is called Acrobat®, and is available in standard and professional versions. There are many other editing software titles available, however.