Prepaid airtime is becoming a popular method of payment for cellular phone users. With prepaid airtime, minutes are paid for ahead of time, as a block. Customers can purchase minutes, which then tick away as they are used. Typically, there is also an expiration period on the minutes as well. So, if they are not used within a given period, often 90 days, they expire.
Prepaid minutes are perfect for people who only use their cell phones on occasion. It is a great option for those individuals who do not wish to become locked in a long-term service contract with a cell phone service provider. It is very straightforward without any hassles or commitments for the cell phone user. In many cases, the cell phone customer only needs to purchase a phone and pick a reputable company whose plan fits his needs. Since there is no contract, it is usually easy to switch service providers and there are not any fees to end service.
In addition, prepaid airtime is a wonderful option for those customers who have poor credit or are on a budget. Most of these companies do not run a credit check. Once customers figure out how many minutes they need, it is easy to purchase those minutes, keep costs low, and follow a budget. For example, if a customer only wants to spend $25 US Dollars (USD) each month for cell phone minutes, and he uses the entire block of minutes the first two weeks of the month, he has the option of waiting until the next month to restock the cell phone minutes.
Prepaid airtime is also great for teenagers. It allows them to have a cell phone for emergency use or to simply inform their parents of their whereabouts, but it reduces long conversations and limits text messaging. With prepaid minutes, there are never surprise charges that can be racked up.
Sometimes, customers may have had a previous contract. It is easy to switch to prepaid minutes and even keep the same cell phone and same cell phone number. This is a great option for people who use their phones on a limited basis.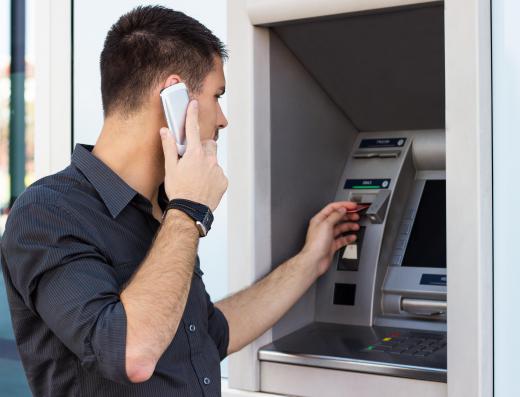 There are a few negative aspects to using prepaid airtime for cellular phones, as well. First, if there are still minutes in a customer's account when he reaches the expiration date, he will lose those minutes. Second, the minutes may cost more that a service provider's contract plans. For example, a prepaid cell phone may charge $0.25 USD per minute while a service contract may only charge a customer $0.10 USD per minute. Finally, when the minutes run out, service stops until another block of airtime is purchased; this can happen in mid-conversation, which can be aggravating for the customer.
AS FEATURED ON:
AS FEATURED ON:

By: Tonanakan

Many prepaid cell phones rely on the cell towers of well known carriers.

By: Igor Kovalchuk

Prepaid airtime is perfect for cunsumers who only use their cellphone on occasion.

By: sanjagrujic

Prepaid airtime is becoming popular with cell phone users.

By: michaeljung

A phone with prepaid airtime might be ideal for seniors who don't want a contract.