What Should I do if my Cell Phone is Stolen?
If your cell phone is stolen, you should contact your service provider to suspend your account so other people cannot make calls or texts using it, and notify the police. Once this is done, you can determine how best to replace the phone. If you have insurance on your account, then getting a new one is usually quite simple and relatively inexpensive. Different types of phones, such as prepaid or month-to-month, should be replaced in the way that is simplest and least expensive — often by just buying a new one.
Disabling Your Account
Depending on the type of service you use, you may either need to call your cell phone service provider (also called a carrier) or use their website to report a stolen phone. It's a good idea to do this as soon as possible, since people can immediately begin making unauthorized calls with it. Failure to promptly report that your cell phone has been stolen can leave you financially responsible for some of the calls made on it. Remember to contact local law enforcement to report the theft, especially if this is required by your phone service provider.
Your service provider and the police may need your phone's identification number — which may be called an ESN, MEID, or IMEI, depending on the type of phone. This number can be found on a sticker under the battery or, in some cases, on the outside of the box that the phone originally came in. Unfortunately, if your cell phone is stolen, you may not be able to get this number, so it's a very good idea to write it down before anything happens.
Recovering Your Phone
You may be able to simply find a phone that has been stolen, rather than needing to purchase a new one. Tracking websites allow you to use a computer to track the location of a phone based on the Global Positioning System (GPS) software and hardware in the device. Many of these services require you to download an application (app) to the phone before it can be tracked, however, so you may have to think ahead to use this service.
You can also use the Internet to see if anyone has information on your missing phone. Some websites will let you register your phone's identification number and alert you if anyone reports it found. If your phone is set up to automatically share photos or other information online, you may be able to see where your phone is being used and trace it that way. Some people have even tried calling their missing phone and offering a reward for its return, although not everyone is comfortable negotiating in this way.
Replacing a Contract Phone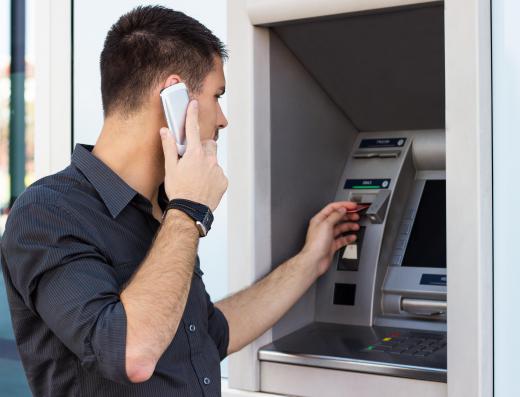 If you cannot find your stolen device, then you need to get a new one and have it connected to your service. You may have to spend money to replace the phone if you purchased it and set up a contract at that time. Mobile phone companies frequently offer special discounts to new customers, but a brand new phone for an established account may come at a higher price. Many service providers sell insurance that can help you cover some expenses if your cell phone is stolen, however.
Cell phone insurance may also be purchased from third-party companies and help to protect you if your cell phone is stolen. Be careful not to pay for double insurance, however; some home or renter's and auto insurance may cover replacement under certain conditions. If your cell phone is stolen from your vehicle or home, for example, then you might be able to get it replaced under one of these plans. If is taken when you are outside or at another location, these plans are not likely to protect you.
Replacing Prepaid Phones
If you have a prepaid or month-to-month plan, then you can still ask the carrier to stop service to the phone. Depending on the company, the phone may continue working until it runs out of pre-purchased minutes, or the carrier might freeze your account and prevent further use of your phone. In these cases, you might want to risk the minutes for a day or two, to see if anyone has found your phone and wants to return it to you. It's a good idea to keep your home number or email address in your call list, so that someone who finds a lost phone can easily contact you.
With many prepaid services, replacing the phone is less expensive, provided the model you have is fairly simple. More expensive phone models can make insurance worth the cost, but cheaper ones may be replaced for less money than the coverage. However, you should still report the theft to both your cell phone service provider and your local police department if your phone is stolen, at least within a few days. The company can then prevent someone from having your number, receiving your calls, and purchasing new minutes on the phone.
After You Replace Your Phone
Whether you purchase a new one or manage to find a lost phone, you should notify your mobile company once you have it. They can typically reinstate your service or connect the new phone to your existing account and number. If you find your phone and it is damaged and cannot be used, then you may be able to remove the Subscriber Identification Module (SIM) card from it and place it into a new device; only phones that operate on certain networks, particularly GSM, use SIM cards, however. If you do have a SIM card, moving it will transfer your call list and other information from your older one into the replacement. There are also computer programs you can use to backup SIM information and transfer it onto a new device without the original card.
Protecting Your Phone
Once you have a replacement, it's a good idea to set up some security measures to make it more likely that you'll be able to protect your information and recover a missing phone more easily in the future. Set up a password to lock the phone so no one else can use it. Some phones also let you create a passcode for the SIM card or other memory device on the phone, which prevents a thief from taking the card and using it in another phone. Security apps are also available to prevent unauthorized access to your data, as are GPS apps to help you find your phone if it goes missing again.
AS FEATURED ON:
AS FEATURED ON:

By: ra2 studio

Contacting your service provider is the first thing to do after your cell phone has been stolen.

By: Brilt

A sign in interface for a cell phone.

By: alphaspirit

Cell phones should have a lockdown feature that enables the owner to remotely lock the phone if it is stolen.

By: setavo

You may be able to access the information on a SIM card even if the card is gone.

By: sanjagrujic

Cell phone insurance provides some peace of mind for people who rely on their cell phones.