What is a Cell Phone Browser?
A cell phone browser, also referred to as a mobile browser or wireless internet browser, is a web browser installed on cell phones to be used to access the Internet. These browsers are designed to be efficient and use very low bandwidth as they are accessing the Internet over wireless cellular networks and displaying it on the small screen of the phone. A cell phone browser typically does not have the full capability of a standard web browser, but this is changing now that smartphones are quite common.
In a standard cell phone, not a smartphone, a cell phone browser is a very pared-down version of a regular web browser. The browser will be able to visit most URLs and display the web pages in a compact size. The browsers can generally display some images, but users might choose to turn this feature off in order to lower bandwidth and speed the process of loading the web page. In addition, if one does not have an unlimited monthly plan for Internet on the mobile phone, allowing each page to load all images can become costly.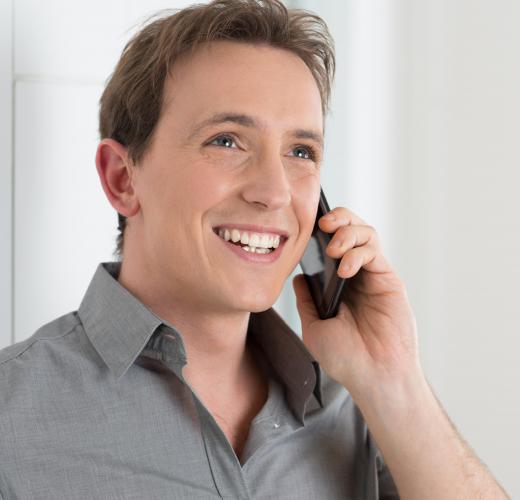 This type of cell phone browser typically cannot handle web sites that include JavaScript or CSS. They are typically capable of loading web sites written in HTML or HDML, among other coding languages, but each site may vary. It can be difficult to use this type of very basic mobile web browser to truly browse the Internet; most people simply use these for quickly checking email or checking movie times, for instance.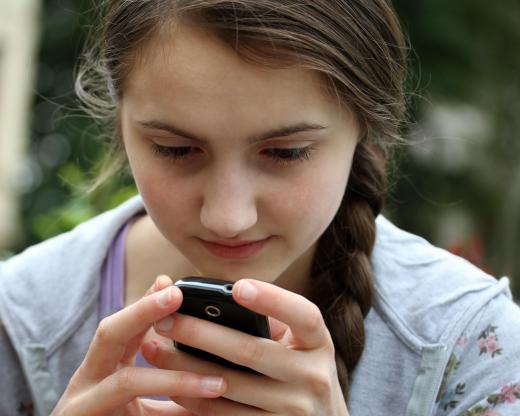 On smartphones, however, which feature more advanced technology, the browser is often able to display websites just as they appear on a standard web browser, just in a miniaturized form. Smartphones often require users to purchase an unlimited Internet bundle package with their cell phone service, meaning that users can browse the Internet as much as they want without incurring any extra fees. The browser is capable of reading and displaying most new technologies used in web site development, making it easy for users to access and use any web site they desire, such as banking web sites or social networking sites.
Cell phones are typically loaded with a proprietary cell phone browser when purchased, and cannot be changed. Keep in mind that these browsers may also be found on other mobile devices capable of accessing the Internet, such as MP3 players and e-readers. As technology continues to advance, it is likely that more devices will continue to add mobile browsers.
AS FEATURED ON:
AS FEATURED ON:

By: Rido

Cell phone browsers allow smartphone users to access the Internet.

By: denys_kuvaiev

A cell phone browser typically does not have the full capability of a standard web browser.

By: Denys Prykhodov

Many banks allow their account holders access via mobile phone.