What is Print Server Management?
Using print server management, administrators can connect remote printers to networks and manage their tasks. Remote users can then access the network and send print jobs to shared printers. Through print server management, administrators can keep on top of any issues related to their printers. Administrators may also view, manage, and perform tasks and access printer reports.
Print servers allow administrators access to all printers connected to a network. Print server management refers to the management that administrators conduct in which they oversee and, if needed, modify the operations of printers on the network. Administrators or desk technicians can monitor print server health and be prompted with real-time status updates of shared printers. This keeps administrators and desk technicians apprised of printer and print server functionality.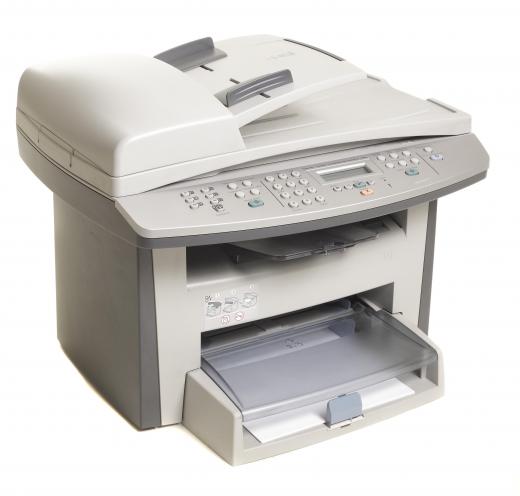 Generally, someone engaging in printer management should be able to determine the availability status of shared printers at any given time. In many ways, print server management acts as almost a technical roll call for printers on a network. Administrators or desk technicians can also determine how "healthy" the connected printers are. Printing failures and other printer issues compromising functionality can be reported through the printer manager and addressed accordingly.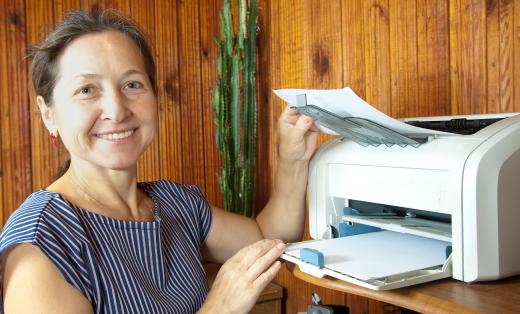 Print server management provides many benefits. By engaging in print management strategies, administrators can save money and prevent major system problems from occurring. For example, if an an administrator detects a critical issue with print servers through print server management, he may be able to avoid power outages and having the printer servers become unavailable. Similarly, monitoring printer server health and paying attention to performance indicators can spare the administrator hefty repair costs if he can catch and address a critical issue before it reaches an unmanageable point. In this way, print server management can be like an insurance policy against printer failures and critical network failure issues.
General maintenance issues can also be resolved through print server management. For instance, someone with printer management permission can take a look at a print manager and clean up queues stuffed with excess or unwanted print jobs. Pruning queues can result in better performance and save shared resources like paper and computer memory. Printer drivers may also be able to be controlled through print management so that they streamline printers' abilities to complete their tasks. This may also come in handy if printer problems ever need troubleshooting and an administrator needs to manipulate drivers to find a solution.
AS FEATURED ON:
AS FEATURED ON:

An office printer.

By: Daria Filiminova

Administrators use print serve management to connect remote printers to networks and manage their tasks.