What is the Difference Between a LAN and the Internet?
A local area network (LAN) is a private network that links computers at a single location, such as at a private residence or office building. Establishing a LAN allows files, software and devices like printers and fax machines to be shared among users on the LAN. The Internet, by contrast, is a global, public, Wide Area Network (WAN) that links millions of smaller networks with over a billion computers connected at any given time. The most basic difference between a LAN and the Internet then, is that a LAN is private and localized, while the Internet is public and worldwide.
A LAN is able to facilitate sharing of files and resources by linking computers together through a central device known as a router. The router acts as a go-between, directing data traffic on the LAN. Computers can be connected to a router using Ethernet cable, or a router can communicate wirelessly using radio waves.
The Internet links millions of networks through T1 telephone lines, fiber optic cable and other technologies. A commonality between a LAN and the Internet is that they both use routers to route traffic. Internet routers direct traffic across the Internet, and a LAN router directs traffic on the LAN.
Internet access is an option that can be incorporated into a LAN, if desired. A central modem is either connected or integrated into the router, providing a gateway between the LAN and the Internet. A firewall is typically present in the gateway to act as a one-way valve, keeping unwanted public traffic from accessing the LAN. The firewall only allows data to flow through that has specifically been requested from computers on the LAN.
Somewhat paradoxically, there are situations in which a LAN is setup for the sole purpose of providing Internet access. This is handy for households that have two or more computers but only want to share an Internet account and nothing more. It's easy to see how using a LAN for this purpose could lead to the incorrect assumption that a LAN and the Internet are the same thing.
Municipalities that provide free, wireless public access to the Internet do so through a LAN, technically known as a Municipal Area Network (MAN). A Campus Area Network (CAN) is a LAN that has been extended to cover campus grounds, commonly providing local resources along with access to the Internet. These larger networks are variations on the LAN, though still localized.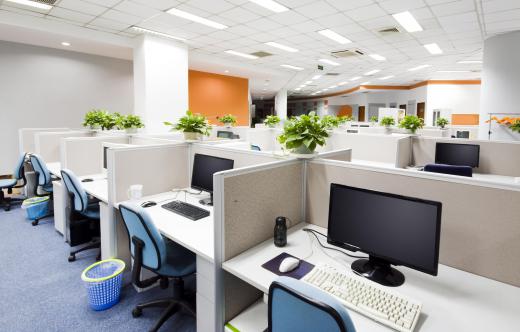 Exposing a LAN to the Internet does create security risks. Hackers might find a way around firewalls, and users on the LAN might unknowingly download files that contain viruses, Trojans, spybots, keyloggers or other malicious programs. Once a single computer on a LAN becomes infected, the infection can travel quickly throughout the entire LAN. Internet access might also serve as a distraction to employees who don't require it.
Because a LAN is so often used as a gateway to the Internet, it's easy to think of a LAN and the Internet as synonymous. A LAN does not require Internet access, however, and its sole purpose can be to transfer files easily between computers that are within close, relative proximity to one another, or to share printers, fax machines or other hardware.
AS FEATURED ON:
AS FEATURED ON:

An Ethernet cable, which can be used to connect a computer to a router.

By: Petr Malyshev

An ADSL modem, one of the ways to connect to the Internet.

By: lexan

A router can be used to connect a LAN to the Internet.

By: 06photo

Local area networks are often used in offices.

By: panomacc

LANS consist of two or more computers connected together.

By: Rob Byron

Fax machines can be shared among all users on the same LAN.

By: ambrozinio

Network cable testers are frequently used to troubleshoot issues with a LAN connection.

Acoustic couplers -- which send and receive computer data through telephone lines -- preceded modern modem technology in the early days of Internet use.