Trunking is a method that is common to most forms of electronic communications today. Essentially, trunking makes it possible for a communications system such as a telephone network to provide widespread access to many different users. This function is achieved by the ability to allow users to share a particular set of lines or frequencies, rather than requiring one single line or trunk for each user. The end result of this process of sharing frequencies means faster and more stable connectivity for a larger client base.
Trunking has made many of the telecommunications services many of us rely on daily to be possible. For example, the PBX system that many offices use to receive and route inbound calls is made possible by trunking technology. The inbound call enters the PBX on what is known as a trunk line. The trunk call is received by a line is provided by the local telephone access provider. Once the signal is received, the PBX can route the call to any extension currently active on the system. Simultaneous inbound calls can be carried on the same trunk, and terminate on the PBX for distribution. Thus, trunking means that callers do not receive busy signals and an auto attendant can acknowledge calls immediately, even if the system is handling several other calls at the same time.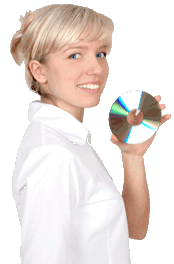 This same general approach to trunking is utilized with teleconference bridges as well. The ability to receive inbound signals and assign them to a specific trunk group makes it possible for conference call attendees to dial in, enter a numeric passcode, and be routed to a specific conference that is currently active on the bridge. The inbound trunk is matched with a line or trunk that is resident on the bridge, allowing for the connection to be completed. As with a PBX, port trunking allows for many different lines or trunks to dial into the conference bridge simultaneously.
Trunking technology is also used in radio public safety systems as well. In this application, trunking involves allowing the announcement to make use of multiple frequencies in order to reach interested parties. In the event that one frequency is inoperative for some reason, the trunked signal simply moves on to another frequency and continues to operate. Receiving units follow along the change in frequency, making the process of making the public safety announcements in a crisis situation seamless.
Trunking also has a place in computer networking as well. In this application, cables and ports are trunked to allow for a greater speed in processing commands to be achieved. Essentially, trunking in this application involves the combining of resources to allow for the most efficient process of transporting commands back and forth through the system.
AS FEATURED ON:
AS FEATURED ON:

Woman holding a disc