What Should I Consider When Buying Clothing Online?
Buying clothing online can be a tricky business. Although shopping on the Internet is convenient and time-saving for many of us, you can't go into the dressing room and try things on. However, for the careful shopper, there are plenty of ways to buy clothing online without regretting it.
First of all, when buying clothing online as opposed to at a brick and mortar retail store, do your research. Check for customer reviews of the retailer you are buying from, and make sure you are satisfied with what you find. Do the reviews talk about customer service or shipping time? Are people generally happy with what they got and when they got it? Take these into account.
Research can also help you find the best prices online. Buying clothing online has an advantage — you are able to comparison shop without leaving your desk! Check multiple sites, as well as auction sites, for similar products. You might find what you want in great secondhand condition on an auction site for a fraction of the price it costs new. Don't forget to take shipping charges into consideration as well.
When buying clothing online, it helps to know which sizes fit you. Because sizes can vary from brand to brand, it may be advantageous for you to stick to one brand for most things. If you find jeans that look really good on you, stick to that brand, and just mix up the styles and colors. Also, paying attention to size charts, usually provided on the retailer's website, can help you decide which size works best for you.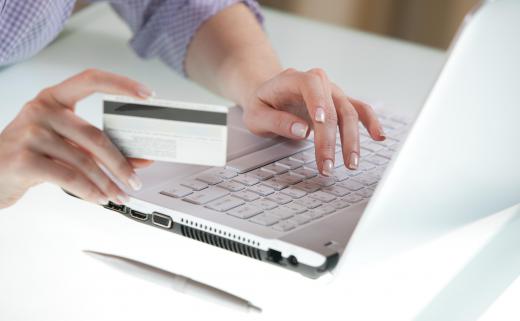 One of the most important factors to take into account when buying clothing online is to check the return policy of the retailer. Because you can't try clothing on when you're buying it online, many online retailers let you exchange something without paying additional shipping fees. Make sure that you can return something if it doesn't look the same in person as it did on your computer monitor!
Finally, check out their customer service. When buying clothing — or anything else — online, you should always first determine how you will contact the company in case of a problem. Do they have a 24-hour customer service phone number? Can you email or instant message a customer service representative? It should be easy to get ahold of someone in case of a problem. This will make your online shopping experience much more pleasant!
AS FEATURED ON:
AS FEATURED ON:

By: adisa

It's a good idea to understand an online store's return policy in case the clothes don't fit.

By: xy

When buying online, purchasers can't touch or try on the items.

By: Vladimir Gerasimov

Checking customer reviews on an item can be helpful when buying clothing online.