How Do I Prevent Slow Internet Service?
In order to prevent slow Internet service, it is important to make sure that everything on your end is functioning properly, and that you avoid using the network in ways that are not approved of by your Internet service provider (ISP). There are a number of different factors that can cause slow Internet service, from viruses and malware on your computer, to artificial limits imposed by your ISP. The first factor you should typically investigate is the hardware you use to connect to the Internet, which may include a modem, router, and other equipment. If your hardware is up to date and working properly, then you may want to scan your computer for viruses, malware, rootkits, and other malicious software. In some cases, you may also find that your ISP has limited your transfer speeds for reasons such as excessive usage.
One of the major factors that can lead to slow Internet speeds is your hardware. If you notice that your download speeds have degraded severely, and all the computers connected to your network are experiencing the same problem, you should inspect your modem or router. In many cases, it is possible to reboot this type of equipment by turning it off and then back on, or by unplugging it for a few minutes. It is also possible for certain types of computer malware to alter router and modem settings, so you may want to check into that as well. Moreover, if the router is a few years old, upgrading to a newer, faster model could provide an increase in speed for the wireless devices in your home. Issues with wireless cards can also cause slow Internet service, as can obstructions between a laptop and a wireless router.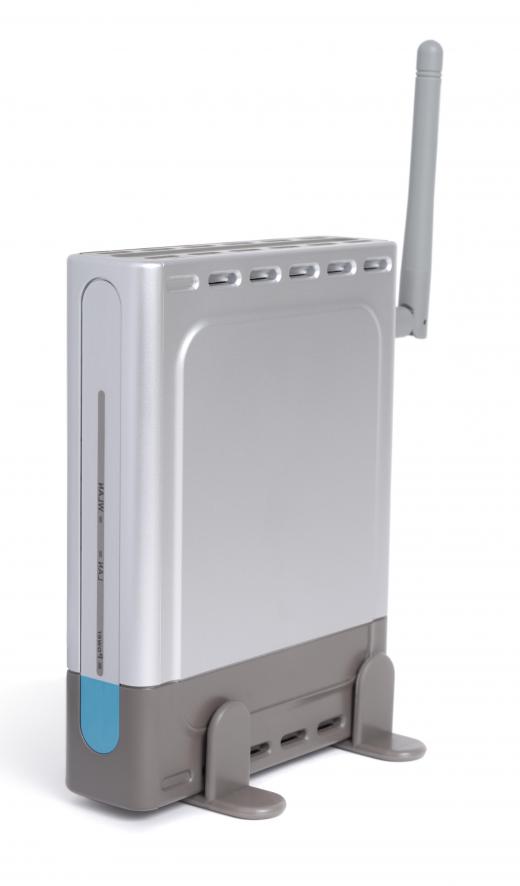 If only one computer on your network is suffering from slow Internet service, it is typically a good idea to check it for viruses. Virus scanners can find most of these malicious programs, though you may also want to use scanners that check specifically for adware, malware and other invasive programs. In some cases, you may need to download specialty software to deal with difficult issues such as rootkits. It is also important to be sure that your network is password protected; if it is not, then people who live near by may actually be stealing some of your bandwidth. If there are no issues with your hardware or software, then the root cause of the slow Internet service is probably somewhere in the network.
Certain types of traffic on your home network, and artificial limitations imposed by your ISP, can also have an adverse affect on Internet speeds. If your Internet service suddenly becomes very slow, you should make sure that there are no file sharing programs running on your network. These programs can sometimes adversely affect transfer speeds, especially if there are a great deal of incoming and outgoing connections. In some cases, Internet service providers will also impose artificial limitations, called "throttling," to your download or upload speeds. It is important to stay within any data transfer limits that your ISP has imposed if you want to avoid this cause of slow Internet service.
AS FEATURED ON:
AS FEATURED ON:

By: amorphis

Wireless router.

By: alexskopje

Slow Internet service can sometimes result from viral attacks, spyware, and adware.

By: Petr Malyshev

Problems with a modem can cause slow Internet service.

By: jamdesign

Downloads moving at an abnormally slow speed may be a sign that there is a problem with the modem or router.

By: mikkolem

In some cases, the Internet service provider's routers and servers are overloaded, causing slow online connections.

By: zimmytws

Supporters of net neutrality think government legislation is needed to prevent internet service providers from slowing Internet access speed for customers who use a large amount of bandwidth.