What are the Different Types of Laptop Sleeves?
A laptop sleeve is a carrying case designed to hold one laptop in a slim, form hugging style. These cases are typically designed for visual appeal and are quite inexpensive, when compared to other laptop cases. There are four different types of laptop sleeves available: rubberized, leather, synthetic fabric, and vinyl. All these models have different strengths and weaknesses.
Laptop sleeves are designed to fit snugly around the laptop. When looking to purchase one, check the size of your laptop and make or brand. Each laptop sleeve has a compatible model list that clearly indicates which models will fit properly.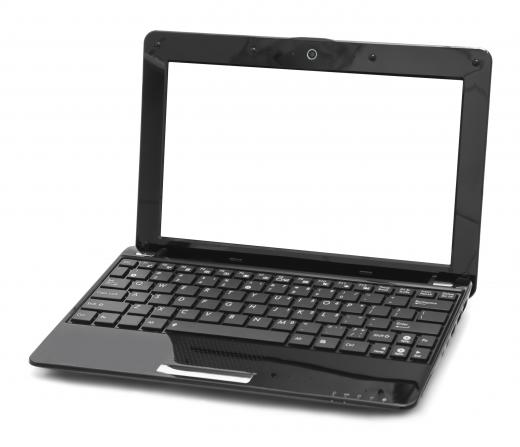 Rubberized laptop sleeves are designed to provide a water-resistant layer of protection to your laptop. They are not waterproof, as they typically have a zippered opening. Check the seams of the sleeve carefully for wear, gaps in the stitching or signs of pulling. These models typically come with a six month warranty.
Leather laptop sleeves are slightly more expensive, ranging between $35 and $74 US Dollars (USD). These models are stronger, made of high quality leather, and provide a greater degree of cushioning and support. Make sure that the interior of the sleeve has cloth lining and protection around the zipper to avoid damage to your laptops finish.
Synthetic fabric laptop sleeves are the most decorative. They come in a wide range of colors, styles, and patterns. The quality of workmanship on these types of sleeves is not very high, as they are designed for appearances and not long-term use. This style of sleeve ranges in price from $10 to $20 USD.
Vinyl sleeves are also designed for a short-term use, but provide protection from dust and dirt. They also provide additional cushioning, in case of a minor drop or impact. Many vinyl sleeves allow the user to customize them with their own artwork or designs. They are very popular with graphic artists and teenagers.
When selecting a laptop sleeve, think about your planned use, the quality of your laptop and the cost to repair any damage to it. The most sensitive part of any laptop is the screen. Make sure that your screen is protected from moisture, dust, and dirt to improve the useful life of your computer. Extend the life of your sleeve by cleaning it on a regular basis. Follow the instructions provided when cleaning and maintaining your sleeve. Wipe off any spills or dirt quickly to avoid stains and damage.
AS FEATURED ON:
AS FEATURED ON:

By: Nikolai Sorokin

A laptop.