What is a Cell Phone Faceplate?
A cell phone faceplate is a snap-on device that covers the exterior of a cell phone. These covers are made from durable material, usually plastic, and serve as protection and decoration to the cell phone. A cell phone faceplate can prevent external damage that can occur from dropping or scraping a phone, and it can also cover existing cracks and scratches on the surface of the cell phone. Some faceplates are even waterproof to prevent damage from contact with water, be it rain water or toilet water.
A cell phone faceplate is more convenient than the slip-on versions of cell phone protectors. To begin with, they do not interfere with the use of the buttons or any flip-action components the phone may have. Faceplates come in different shapes and sizes depending on the phone for which it was made. The thin, solid material is fabricated to the phone's specifications so that it fits securely onto the natural outline of the phone without hindering the use of the phone. Furthermore, a faceplate effortlessly attaches to the phone with a simple snap, as opposed to sliding plastic tightly over the whole phone. This user-friendly element is beneficial for being able to change the cover easily as well.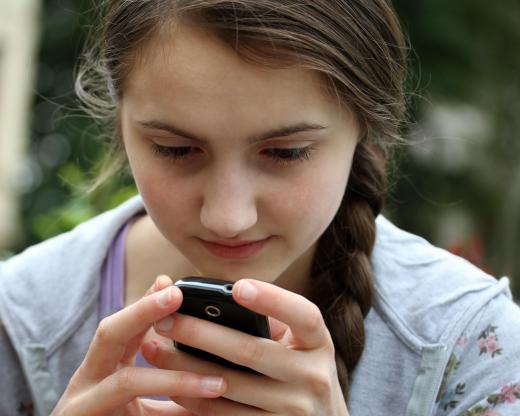 While the practical uses for a faceplate are obvious and beneficial, most users enjoy the aesthetic features of the covers. They are far more exciting than the leather and thin plastic slipcovers that once protected cell phones in the 1990s, which resemble pocket protectors more than making a fashion statement. The options available for the faceplates are nearly unlimited. Faceplates come in every color imaginable: prints range from flames to polka dots to animal print and everything in between. Finishes can be glossy, matte, textured, or more, and rhinestones, gems, or glitter are available additions as well.
A cell phone faceplate can be tv, movie, or music themed, switched daily to match outfits, or used to make a personal statement. Some manufacturers even offer the option to allow the cell phone user to custom design their own faceplate. This option allows artists to craft their own creation and people with special interests to display it. This feature of the faceplate creates yet another way to individualize the cell phone, among the other choices available such as ringtones, wallpaper, and screensavers. In the end, cell phone faceplates are a way to personalize a device that is manufactured on a large scale and that is made simply for communication purposes.
AS FEATURED ON:
AS FEATURED ON:

By: denys_kuvaiev

Cell phone faceplates are popular with younger users as a way to personalize their device.

By: Nomad_Soul

Cell phone faceplates might convey different emotions and personalities.