A GPS phone, short for a global positioning system telephone, is a type of cellular telephone that includes GPS capabilities. A cell phone that also serves as a GPS phone typically includes a GPS receiver inside the phone. With the correct software and cell phone service provider, this type of phone can provide a variety of features, such as turn-by-turn directions or information on nearby businesses.
Global positioning systems make use of a GPS receiver to communicate with any one of 24 GPS satellites orbiting the earth. For the GPS receiver to pinpoint its location, it must determine its position in relation to at least three GPS satellites. Then, using a technique called trilateration, the GPS receiver's computer software can calculate its position.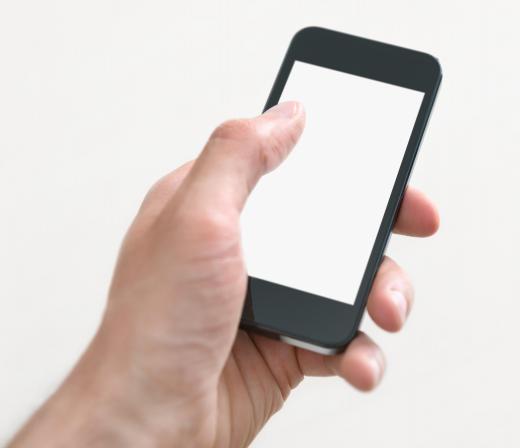 Sometimes, a GPS phone is called a GPS-enabled cell phone. The GPS receiver inside a cell phone is very small, and it's impossible to spot the differences between a GPS phone and a regular cell phone by size alone. Most new cell phones sold in the United States have at least limited GPS capabilities, allowing them to work with 911 emergency systems to locate a caller who either cannot give his location or doesn't know his location. This system, called Enhanced 911 (E911), was implemented by the United States Federal Communications Commission to ensure the location of callers on a cell phone can be determined in an emergency. Landline telephones have had this capability for a long time.
Certain models of cell phones contain more complex GPS receivers and GPS capabilities, and these cell phones usually are marketed as GPS phones. A true GPS phone would offer several features and services related to GPS, such as location tracking or turn-by-turn directions. A family might make use of location-tracking services to help track an elderly family member, for example. Other features and services often available with GPS phones include downloadable maps and location-based services, such as pertinent news and advertisements based on a person's location. Such GPS-related services are in addition to the monthly fee for a cell phone.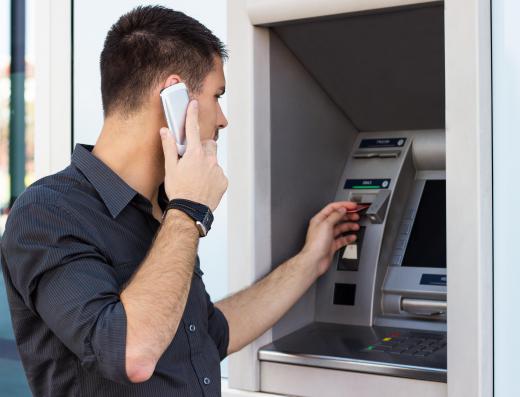 For a GPS phone to work properly, it needs to be able to send and receive clear signals to and from the GPS satellites. If the phone is inside a building, underground, or under dense trees, the locator might not work properly. The GPS receiver's signals are not strong enough to penetrate certain obstacles.
AS FEATURED ON:
AS FEATURED ON:

By: bloomua

GPS phones are capable of using various applications of GPS technology.

By: MaZiKab

Most new cell phones have some GPS technology to work with 911 emergency systems to locate a caller.

By: sanjagrujic

Some cell phone models have more complex GPS receivers and capabilities.

By: Alex

Landline telephones have had Enhanced 911 capability for quite some time.

By: michaeljung

Seniors who have a cell phone should get a GPS equipped phone in case they wander off.