A laptop skin is an adhesive cover that can be attached to the cover of a laptop computer. Skins are available in hundreds of colors, designs, and motifs. Laptop skins allow customization of your computer, and can be uniquely personalized to fit your own design aesthetic.
Most laptop skins are made out of a thin sheet of adhesive vinyl or plastic. By removing the backing from the skin, you can attach it to the cover of your laptop computer. Most laptop skins are removable and can be attached and reattached repeatedly.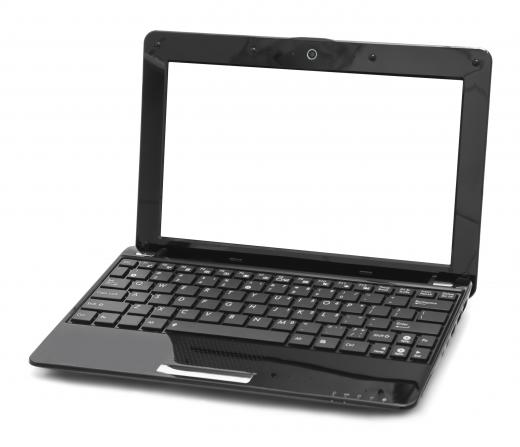 Laptop skins are available in a wide variety of styles. Basic versions are available in solid colors, while more exotically patterned skins can be animal prints, stripes, polka dots and even argyle prints. For art lovers, an extensive collection of fine art reproductions are easily available as laptop skins. Sports fans will be happy to find skins displaying the logos, mottos and favorite players of their beloved college or professional teams.
Textured skins are also becoming popular for laptops. You can easily find mock-fabric, suede or leather skins to apply to your computer. Some laptop skins are even available with fuzzy or raised prints, so your laptop skin may not just look like a tiger print, it may actually feel like one, too.
For the true individual, many laptop skin suppliers offer completely customized skins. By uploading a photo onto their website, you can create a personalized skin with your favorite image or photograph. This can make a wonderful gift for the busy laptop owner; providing them with a skin featuring a family portrait or vacation destination can help remind them of the people and things they love while they are hard at work.
To apply a laptop skin, carefully read any instructions provided by the manufacturer. Wipe your laptop cover with a damp cloth and then dry it carefully; making sure that the cover is free from dust or dirt will make the application smoother. Most skins come with an attached backing sheet that must be peeled away before you can attach the skin to the computer. Smooth out the skin as you lay it down, working out any bubbles carefully to ensure a flat fit.
Most laptop skins are available in a variety of standard sizes or can be custom ordered to fit the dimensions of your computer. They are priced by size and sometimes design factors, and are usually priced between $20-$50 US Dollars (USD.) Custom skins will typically add a surcharge of between $5-$10 USD for a personalized version. A laptop skin is a great way to make your computer truly yours, and makes an excellent gift for yourself or for any laptop user.
AS FEATURED ON:
AS FEATURED ON:

By: Nikolai Sorokin

A laptop.