What Is a Multimedia PowerPoint® Presentation?
PowerPoint® is a Windows® program used to make slide-based presentations featuring text, images, color, slide designs and diagrams. A multimedia PowerPoint® presentation is different from a regular presentation in that different media forms are used. This includes video, animation and sound. While images count as media, only one specific image format is used in a multimedia PowerPoint® presentation. Multimedia is commonly used to add interest to the presentation and to help keep the audience's attention.
Videos can be embedded into PowerPoint® slides and can compose either the entire slide and be played in full-screen or make up only a portion of the slide. These videos can be uploaded from the computer's hard drive or, if the video is uploaded online, the website address can be entered into PowerPoint® and the slide will display the video. People tend to upload videos from a hard drive because, if the computer does not have an Internet connection or if the website address changes, the video will no longer work. PowerPoint® is able to use many different video formats, so most popular formats can be embedded.
Most image files do not work in a multimedia PowerPoint® presentation. The one type of image that does work is a graphical interchange format (GIF) image. GIF files are images that come in both stationary and animated formats. Only animated formats work in a multimedia PowerPoint® presentation. These are generally shorter than movie files and may not contain audio.
Sounds can also be added to the presentation to help make it a multimedia PowerPoint® presentation. Much like the video formats, PowerPoint® is able to embed most popular audio formats into a slide. These sounds are typically songs or voiceovers that add to the presentation. Sounds effects work in a multimedia presentation.
Menus also count as a form of multimedia in multimedia presentations. In the simplest form, this is when objects are added to the slide and the object is linked to another slide in the presentation. Advanced forms of menus are colorful and animated, but both are considered to be multimedia.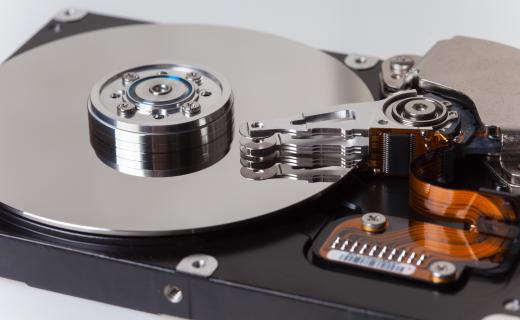 During the early years of the PowerPoint® computer program, multimedia presentations were uncommon. That is no longer true, and most presentations — especially professional ones — contain multimedia elements. PowerPoint® has many tools to help customize how the multimedia element plays or starts and the size of the video or animation. Aside from looking better than static presentations, many people make presentations with multimedia elements to keep the audience's attention.
AS FEATURED ON:
AS FEATURED ON:

By: Alessandro Capuzzo

PowerPoint® presentations are often used in business settings and can contain text, photos, video, audio, graphics, and more.

By: eillen1981

Digital projectors may be used to make a multimedia PowerPoint presentation.

By: merydolla

A multimedia PowerPoint® presentation is often stored on a computer's hard drive for easy viewing.