ICQ is an instant messenger client, not unlike AIM, MSN Messenger, or Google Talk. ICQ is not actually an initialism, the name is instead a play on the words, "I seek you," referring to the way in which ICQ can be used to find old or new friends, and communicate with them.
Instant messaging has existed in one form or another since the early 1970s. In this era people would connect in to one central computer, running an operating system such as UNIX, to do work, post messages, or socialize. Instant messaging services on these old systems would sometimes communicate directly between two people, and sometimes would use a central server. Over time this form of instant messaging grew less popular, although certain forms — such as Internet Relay Chat (IRC) — remained very popular until the advent of modern messaging, and still have a sizable following.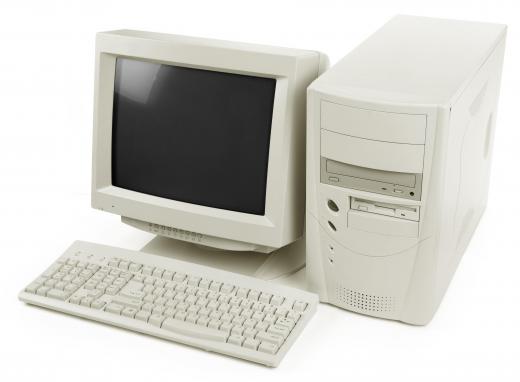 America Online's predecessor, Quantum Link, adopted its own form of instant messaging between users. And later, when America Online was born, America Online Instant Messaging was a part of that service. This early AIM was not, strictly-speaking, a graphical client, but it did include many of the features known today.
In 1996, an Israeli company called Mirabilis released their instant messaging product: ICQ. Mirabilis was funded primarily by one of the founder's fathers, as well as other small investors. The company relied very little on traditional marketing, instead depending on the viral effect as customers told their friends about it, and their friends in turn told their friends.
ICQ was an innovator in the field of instant messaging. It was the first instant messenger client to truly use a graphical user interface (GUI), and was easy to install and use for almost anyone. There was a time when ICQ was by far the dominant instant messenger client in existence, and for many companies during the dot-com years it was a preferred mode of communication between them and customers.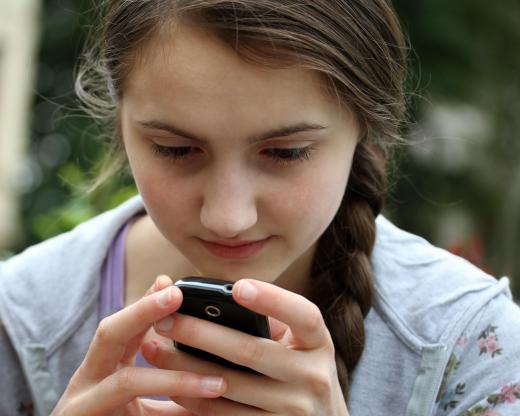 Rather than making use of unique screen identities chosen by the user, as AIM uses, or using the user's email address, as MSN Messenger and Google Talk use, ICQ instead created a unique identification number (UIN) for each user. This allows an ICQ user to change every piece of information about their account — screen name, email address, real name, home town — and still have the same primary identification. Since UIN numbers increase sequentially as new users are added, in some circles the length of a person's ICQ number is looked at as a sign of online "street cred." A user with a five digit UIN, for example, is obviously an early adopter, as they were one of the first hundred-thousand users. Five and six digit UINs are often seen for sale on eBay, allowing newer ICQ users to acquire an older UIN.
In 1997, America Online released its graphical instant messenger, AIM. In 1998, only two years after the creation of ICQ, America Online acquired the program from Mirabilis for $407 million, in spite of it having no revenue at all. This allowed America Online to have a virtual hegemony over instant messaging until Google Talk and MSN Messenger began grabbing market share.
ICQ still exists, and is still updated regularly. The client has been kept up to modern messaging standards, and now has features such as smilies, multi-user chats, email support, SMS capability, and file transfers. Due in part to a fairly large problem with spam, and aggressive marketing campaigns by AIM, Google Talk, and MSN Messenger — all of which are also associated with very popular existing services — ICQ is no longer the dominant messaging client. Although it continues to survive, and perhaps will once again innovate, for now it remains in a state of relative dormancy.
Today's ICQ Users
The service is still used by 11 million people each month, according to Mail.ru, the Russian company that owns ICQ. It is still fulfilling its original task of connecting people with family and friends. In 2020, Mail.ru presented a new version of the software based on its messenger, ICQ New.
In early 2021, the software saw a spike in usage in Hong Kong, fueled by the privacy policy updates to WhatsApp that allowed the parent company to store some user data on its servers. (A Mail.ru spokesperson states that it never shares messages except in the event of a court order.) In that world region, downloads increased 35-fold, going from 200 downloads to 7,000 in one week. The service is also popular in Nigeria, Germany and Russia.
Many of the users are people who used ICQ as children in the 1990s to chat or share music files with their friends. People rediscovering the service after their accounts were dormant for 20 years — that is, if they can retrieve their passwords — have found their contact list and decades-old messages right where they left them, like a digital time capsule.
Curious newbies are welcome to try the service, though. Whether you used it in the 20th Century or are discovering it for the first time, you can download ICQ for Windows and Mac or use it on your Android or iOS smartphone.
How To Start Using ICQ
The registration process for ICQ is simple. You enter your phone number and confirm it via text message. Returning users can log in instantly with their email address or UIN.
Connecting to your ICQ phone book lets you discover contacts already using the service. Once you've established connections, you can create a group chat by selecting users or adding them to an existing dialogue. You can also make calls using only voice or adding video. Both work well on 3G or Wi-Fi connections. Both types of calls are encrypted through a new VoIP engine. ICQ has end-to-end encryption on all calls. This feature distinguishes it as the first messenger worldwide to provide encrypted video calls in every country.
If you are nostalgic for chat rooms, you can find that feature through ICQ. They are known as Live Chats. You can find chats on just about any subject you can think of, and they can contain more than 10,000 users. You can also create your own discussions, designating them as public, private or read-only.
ICQ Myths and Scams
ICQ has its share of hackers and trolls just like any online platform. The principles are about the same. The perpetrators ask users to forward a message or open an extension, or there will be trouble. However, the users' troubles begin when they follow the perpetrator's instructions. Here are a few basic scams and myths that can float around ICQ circles:
The parent company supposedly plans to start charging users a certain amount of money for each message they send. If you don't want to be charged for your messages, the hackers claim you must forward this message to everyone on your contact list. While the message itself may be harmless, it's a ploy to make the message itself go viral. There are no cost considerations attached to forwarding (or not forwarding) messages. You can sometimes spot these spam messages by the use of all capital letters and plenty of exclamation points to get your attention.
Another variation on the threat of paying for the service is found in a message that is allegedly from the parent company's systems management department. Users are falsely told they must forward that particular message to 15 people or they will be charged a flat fee for their account. Again, nothing will happen if you don't forward it. If you do, nothing will happen, except you may invoke anger in the people on your contact list.
The parent company is allegedly "cleaning up" its user list and plans to delete inactive accounts. To stay active, the user is asked to forward the message to everyone or the account will be eliminated. This is a myth because the parent company doesn't ask its users to send or forward messages.
Any unsolicited messages that contain links can be dangerous if the links are opened. They may contain malware or viruses. If you receive an unexpected link from someone you know, verify it before opening it. This piece of advice goes for any unsolicited attachments you receive on or off of ICQ.
AS FEATURED ON:
AS FEATURED ON:

By: Feng Yu

ICQ is an innovative instant messenger program that was popular in the mid-90s.

By: Konstantin Yuganov

Though it still exists today, ICQ is no longer the most popular instant messaging service.

By: denys_kuvaiev

ICQ has seen a decrease in use as texting has become more common.

By: Nomad_Soul

ICQ and other messaging programs make use of various emoticons to convey simple emotions.

By: atikinka2

ICQ was one of the early forms of online communication between friends.